Sally Capp encourages women to create change on International Women's Day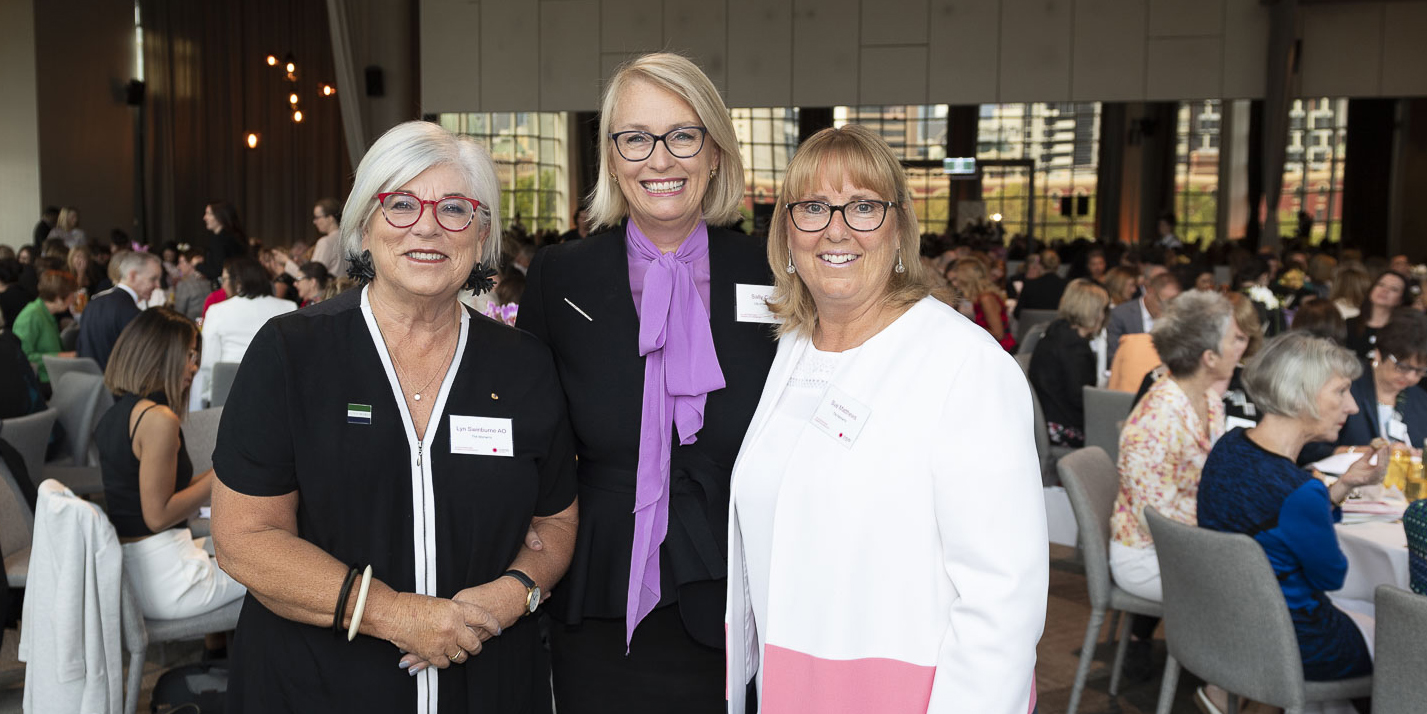 8 March 2019 | Fundraising | Events
City of Melbourne Lord Mayor Sally Capp has delivered an inspirational International Women's Day speech, encouraging women to "create change" through championing the stories of fellow women.
Addressing a 300-strong crowd at the Royal Women's Hospital annual breakfast event, Melbourne's first directly elected female Lord Mayor shared tales of two trailblazing Australian women, Vida Goldstein and Muriel Matters, who, despite both earning international recognition for their tireless championing of the women's movement, are referenced by few here on home soil.
Cr Capp also used her address to call out the continuing "wicked problems" of family violence and sexual harassment that affect too many women and children each year, acknowledging the leadership role of the Women's in working to end to violence against women through the Strengthening Hospital Responses to Family Violence initiative.
"We must not accept that it is ok for women to be punching bags for men, physically or metaphorically," Cr Capp said.
"The Women's is one of the loudest voices in Australia on family violence, you lead the way in services and research – and you tell the stories, shocking stories, that need to be told so that we can change our society.
"I know the #MeToo phenomenon is also helping drive culture change across the community… we are seeing more women feeling brave enough to tell their stories. This is a seismic shift. But really, it shouldn't be a matter of bravery.
"For me, it also has to be about others speaking up. Where sexual harassment is concerned, other people are often aware of unacceptable behaviour but say nothing, and do nothing.
"Where we see it, we have to call it out and make it safe for others to call it out. Let's get these stories out. And let's demand more action."
The event was Cr Capp's first in her official role as patron of the Royal Women's Hospital Foundation.
"During a visit to the Women's late last year, I was privileged to meet with some of the exceptional doctors, nurses, counsellors and other staff and hear first-hand how they are helping improve the lives of some of our most vulnerable women," Cr Capp said.
"Melbourne is a caring community and we are rightly proud of our specialist women's hospital."
In closing, Cr Capp reiterated her opening call – appealing to the room to "tell our stories" and "insist on their value and their deserved place in our national story".
The event was hosted by the Women's Chief Executive Officer, Dr Sue Matthews and attended by prominent business and health sector leaders, as well as supporters of the Women's.
With thanks to our corporate sponsor EY and supporting sponsor HESTA.