Calculating the odds for endometriosis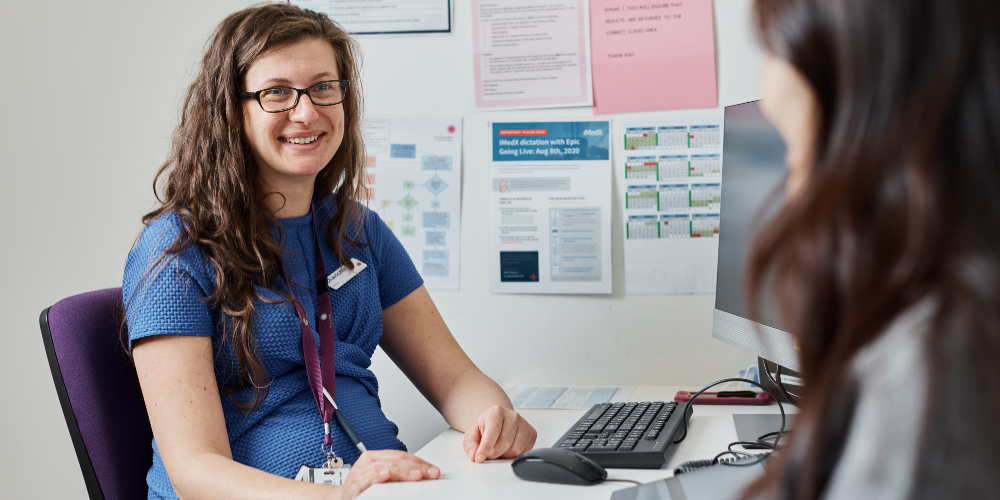 1 March 2022 | Gynaecology | Research and clinical trials
The diagnosis of endometriosis, a chronic menstrual health disorder affecting around one in nine Australian women, could soon be revolutionised thanks to an 'endometriosis calculator' currently in development by researchers at the Royal Women's and Mercy Hospitals.
Dr Charlotte Reddington was 34 years old when she was diagnosed with endometriosis. As a gynaecologist who specialises in endometriosis and pelvic pain, it wasn't pain or heavy bleeding that alerted her to the condition – but trouble falling pregnant.
"About one-third of women with endometriosis have issues with fertility and struggle to get pregnant. And while I didn't experience pain, about three out of four women with endometriosis have pelvic pain and/or painful periods. The health burden is substantial," she said.
Charlotte is a member of the Endometriosis Research Team at the Women's and Mercy Hospitals. In 2020, the team was awarded $3.9 million by the Medical Research Future Fund (MRFF) to undertake research that would improve the diagnosis and treatment of endometriosis.
With the diagnosis of endometriosis taking an average of seven to 10 years, Charlotte is determined to make the process quicker so symptoms don't go unmanaged.
She's leading a team who are developing on an 'endometriosis calculator' to help correctly diagnose women. The calculator takes in a number of variables such as family history; height and weight; hair, eye and skin colour; symptoms and comorbidities. One part of the calculation involves a simple measurement.
"A novel part of my research is looking at a woman's anogenital distance – which is the space distance between the vagina and the anus. A recent study showed that people with a shorter anogenital distance are more likely to have endometriosis," Charlotte said.
She hopes the development of a clinical calculator will be more accurate – and reduce the need for laparoscopic surgery as a diagnosis tool.
"While endometriosis is common and often found in people with pelvic pain, about one-third of patients that undergo a laparoscopy don't actually have endometriosis," she said.
"I want to help patients and clinicians get a better idea about what the chance of having endometriosis actually is before making a call on surgery – which has inherent risks and benefits."
Charlotte believes her research could have an impact globally for gynaecologists, clinicians, and patients. Other researchers in the Endometriosis Research Team have set their sights on other important areas, including fertility, pain management, and surgical intervention.
"The more women that take part in these studies, the more accurate and specific treatment can become. I would love to see my endometriosis calculator become part of a much greater change in women's health."
You can read about the nine research projects underway and opportunities to participate at www.endometriosis.org.au