Evidence supports a new screening tool for family violence during pregnancy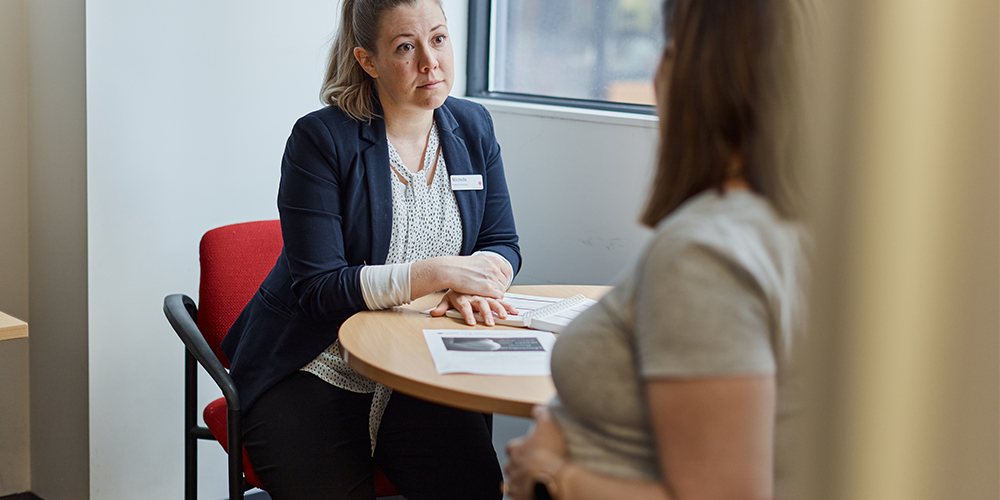 27 September 2021 | Your impact
A new study from the Royal Women's Hospital has for the first time proven the effectiveness of a simple screening tool for family violence for use in antenatal care.
More than 1000 women who completed routine antenatal screening were part of the study; each answered four questions based on whether they felt afraid, controlled, threatened or had been slapped or physically hurt - known as the 'ACTS' questions.
Professor Kelsey Hegarty, Director of the Centre for Family Violence Prevention at the Women's, said making sure hospitals ask the right questions during screening is critical, with between eight and 12 per cent of pregnant women disclosing family violence during their antenatal appointment.
"We now have the evidence base to conclude that this simple screening tool works well as part of antenatal care," said Professor Hegarty.
"Not only do the ACTS questions include some of the behaviours of what family violence looks like for those who are unsure, it's also accurate in ruling out family violence in a simple yes or no format. This enables clinicians to confidently direct more focus to those who screen positive to any of the questions for further assessment and follow-up.
"We also found that clinicians can be confident that they are unlikely to offend women or interrupt rapport-building. Women, both those who have experienced abuse and those who haven't, found the tool very acceptable with 82 per cent feeling that the questions should be asked more than once during their pregnancy."
Jenny Chapman, Director of Prevention of Family Violence at the Women's, said screening was a vital component of a considered approach to how hospitals identify and respond to family violence in antenatal care.
"It is widely known that violence against women is a serious issue with tragic consequences in Australia – we see evidence of this first-hand at the Women's every day," Ms Chapman says.
"With thousands of pregnant women attending antenatal clinics across the state, we have many opportunities as healthcare professionals to consistently and sensitively provide support to women who disclose experience of family violence.
"Screening tools, scripting and resources for clinicians as well as extensive training for healthcare workers across the state are just a few of the initiatives1 we have been leading here at the Women's to ensure the response to family violence is as good as it can be within the hospital setting."
Background
The Victorian Royal Commission into Family Violence directed all publicly funded antenatal clinics in the state to routinely screen for family violence, acknowledging that pregnancy is a high-risk time for the first episode of, or heightened, family violence. The recommended screening tool incorporates the ACTS questions but has not been validated before this study.
The way in which clinics screen patients is studied by family violence experts world over, including at the Royal Women's Hospital, to establish the most effective ways of identifying family violence and supporting patients who disclose this information.
This is part of the Strengthening Hospital Response to Family Violence project which has been led by the Women's, with Bendigo Health, since 2016. Read more here.