Finished the race, but not the fundraising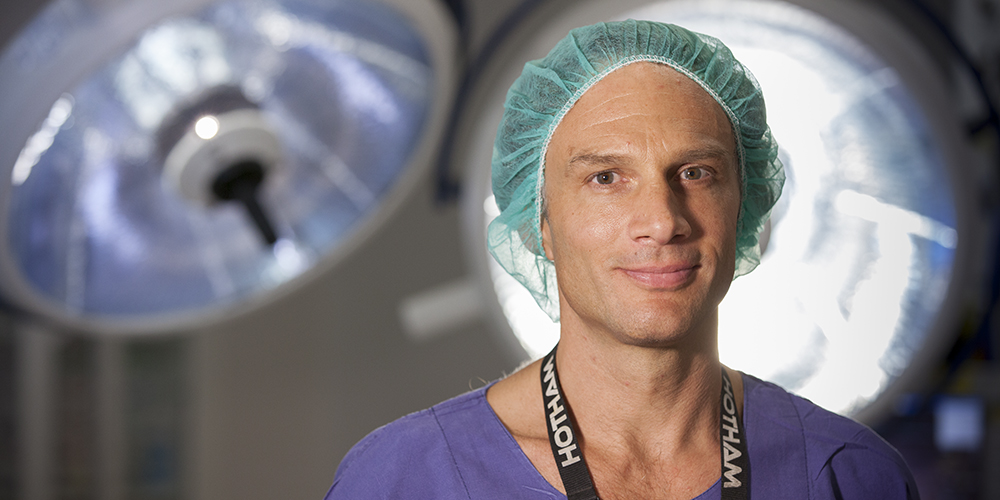 4 April 2014 | Fundraising
Dr Mike Garrett has reported in from his big run on Saturday to say he finished the race, but not the fundraising.
We are expecting another update from the anaesthetist later and promise to keep his many fans up to date with his generous and impressive efforts to raise money for equipment for the Women's.
You may recall Mike did the Wilson's Prom 60km run on Saturday because he wanted to give something back to the Women's; the place where he has worked for a decade and the hospital where his three children were safely born.
His aim is to raise $10,000 for some new surgical equipment for the Women's.
"This new equipment will take some of the stress out of many of our bigger operations, particularly for cancer surgery," Mike said.
"Recently we operated on a young mother with advanced cancer.
"If you're a woman, she could have been you. But equally and indiscriminately she might also have been your wife, sister, mother or best friend.
"So please help us out here and chip in or pledge a little. (As well as running, I will also be doubling the highest pledge!). You can also help by passing on this message."
We are proud to support Mike in his efforts to raise this money.
"I feel very privileged to work at the Women's," Mike said. "It is a unique centre of excellence staffed by extremely motivated and experienced professionals and highly committed staff.
"Melbourne is incredibly fortunate to have such a world-leading hospital dedicated to women's and neonatal health."
His children - daughters Charlotte, 9 and Lucie, 7, and son Balthazar, 4 were born at the Women's and running the Wilson's Prom (60km) ultra-marathon is Mike's way of giving something back.
"In these days of funding pressures, I think it incumbent on some of us who have benefitted from this great institution to give a little back," he said.
"So I hope to raise enough money to buy that equipment."
If you would like to join Mike's Run, please visit Mike's GoFundraise page.
You can support Mike's effort with a donation, even after the close of the Wilson 's Prom 60km run.