Forum to showcase how research is helping vulnerable babies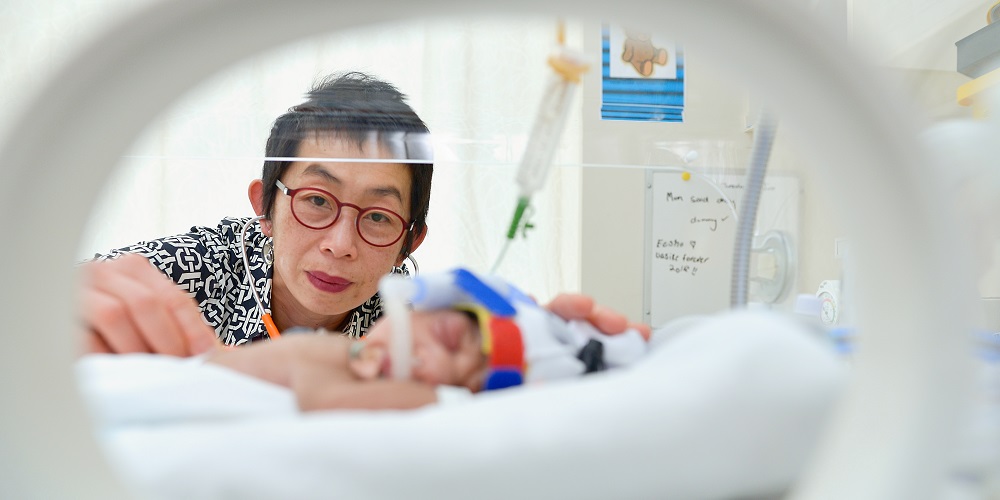 7 September 2020 | Pregnancy | Research and clinical trials
Leading neonatologists and researchers from the Royal Women's Hospital will be sharing the latest in advanced care for sick and premature babies in an online forum this week, led by the Centre of Research Excellence (CRE) in Newborn Medicine.
With more than 1,000 attendees from across the world registered, the free-to-attend, 90-minute forum will host presentations on:
Helping babies breathe in the delivery room and beyond;
Life beyond the nursery – outcomes into adulthood;
Understanding why developmental outcomes vary for children born very preterm; and
The lessons learned from partnering with families.
Since the CRE in Newborn Medicine's inception more than 10 years ago, many of the Women's researchers and clinicians have been involved as CRE investigators – collaborating with other hospitals and universities to improve health outcomes for babies through research.
Women's researcher and current Director of the CRE, Professor Jeanie Cheong, is one of the speakers at Wednesday's forum, together with Professor Lex Doyle, the previous Director. Professor Cheong is looking forward to providing insights from her research to families and clinicians alike.
"This week's forum is a fantastic opportunity to share the findings of our research that is unique to the Women's and the CRE in Newborn Medicine. We are extending our reach beyond scientific journals, to seek other ways we can share our work. We hope that by conducting forums such as this, we can create opportunities to collaborate with other researchers and families," says Professor Cheong.
"As clinicians looking after babies who are born sick or too soon, we know many have significant challenges ahead of them and they have very specific needs in order to overcome these challenges. As researchers, we need to push the boundaries and continuously look at ways we can improve care to ensure we are giving these vulnerable babies the best chance.
"The research I will be speaking about is one of the world's leading follow-up studies of extremely preterm babies through to adulthood – the Victorian Infant Collaborative Study. With extensive assessments conducted throughout infancy to young adulthood, we can understand what the long-term impacts are of being born too soon. This information is critical for both clinicians and families."
Professor Peter Davis, who is Director of the Newborn Research Centre at the Women's, along with Women's neonatologist Associate Professor Brett Manley will present on their cutting-edge research focussed on helping babies breathe immediately after birth and in those first few months of life.
Professor Peter Anderson will share new findings from the Victorian Infant Brain Studies program of research, looking specifically at reasons for variable outcomes following preterm birth.
And Women's Neonatal Physiotherapist Professor Alicia Spittle will conclude the forum with the lessons learned from collaborating with families.
To register for the free event, click here.