How researchers are helping tiny babies thrive: 'Cool Topics' 2021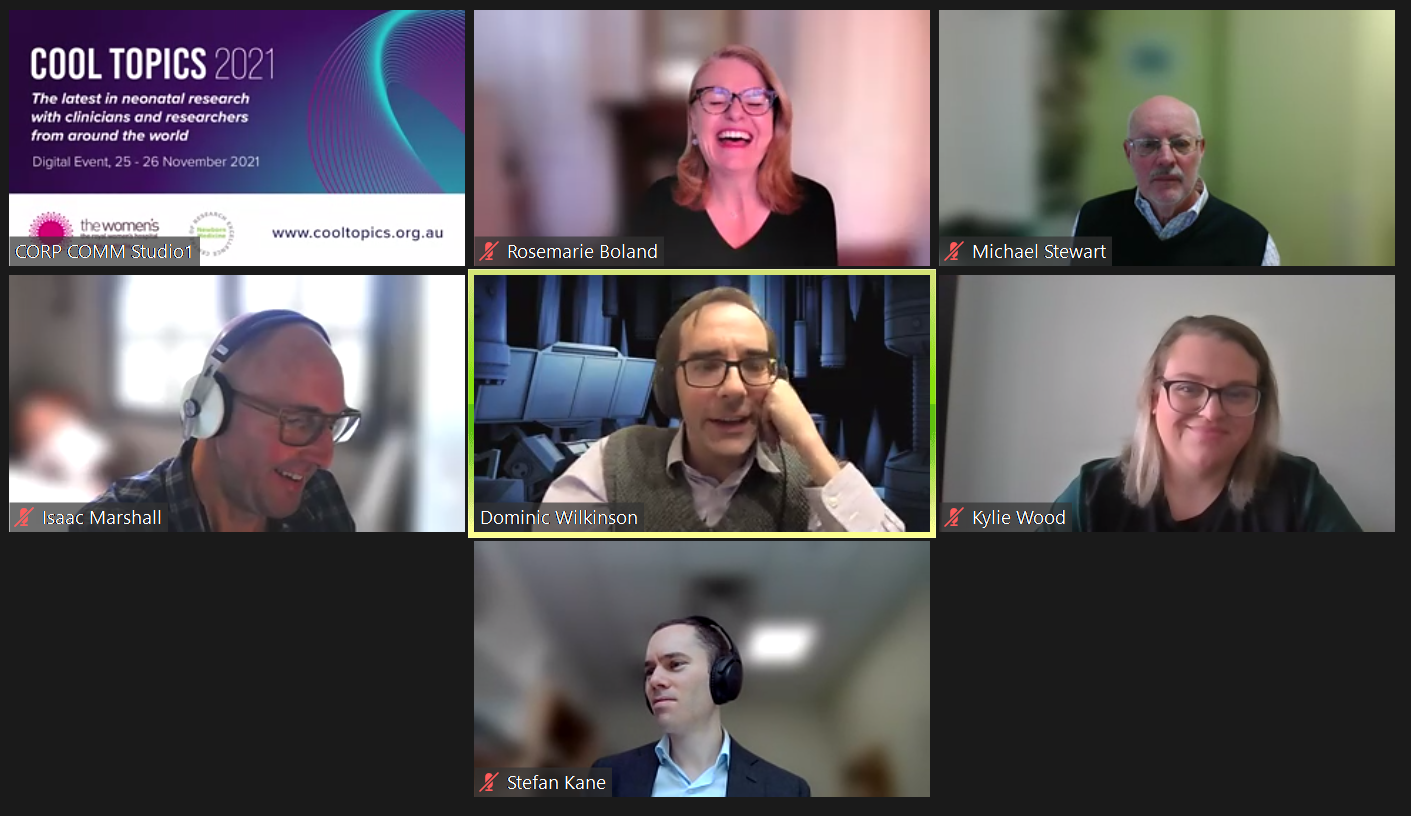 29 November 2021 | Research and clinical trials
From resuscitating premature babies and treating neonatal lung disease to following outcomes for those who started life in a Neonatal Intensive Care Unit, the annual Cool Topics conference has once again showcased the best in neonatal research and clinical practice.
The Royal Women's Hospital is home to some of the most passionate and innovative researchers in the world, with a distinct focus on maternal and neonatal health. In 2003, its Newborn Research Centre started an annual event – called Cool Topics – to share advances, innovations and research outcomes to ultimately improve neonatal care.
It has since grown to include speakers from leading institutes from across Australia and around the globe, with more than 500 attendees tuning in to last week's virtual conference (25-26 November).
Professor of Neonatal Medicine and Director of the Newborn Research Centre at the Women's, Professor Peter Davis, both presented at and chaired this year's conference.
"It was an extraordinary line-up this year, not just taking in incredible clinicians and researchers from the Women's, the Centre of Research Excellence (CRE) in Newborn Medicine, and other Australian institutes but also several high profile international presenters," he said.
These included Dr Anup Katheria, Associate Professor of Pediatrics and Director of the Neonatal Research Institute at California's busiest maternity hospital – the Sharp Mary Birch Hospital for Women & Newborns; Professor Anton van Kaam, Chief of Neonatology at Emma Children's Hospital in Amsterdam; and Professor Dominic Wilkinson, Director and Professor of Medical Ethics at the University of Oxford.
"This year's conference covered everything from improving neonatal intubation, the use of surfactant therapy, delayed cord clamping and postnatal steroids, through to psychiatric outcomes following preterm birth, what we've learned from COVID, and ethics and decision-making for babies born at 22 weeks' gestation," said Professor Davis.
In March, Safer Care Victoria released evidence-based clinical guidance for managing extremely preterm births (22 to 24 weeks). The new guidelines aim to reduce variations in care and outcomes for extremely premature babies.
"Discussing what's new in clinical practice – such as the Extreme prematurity guideline – hearing the very latest in research, and sharing insights and ideas is ultimately what helps us collectively make advances and improve survival rates," Professor Davis said.
In 2020, research led by the Women's found survival rates of extremely premature babies has gone up by nearly 20 per cent since the early 1990s, thanks to advances in clinical practice, research and technology.
As a major tertiary hospital, the Women's cares for more than 2000 babies in its NICU and Special Care Nursery each year.