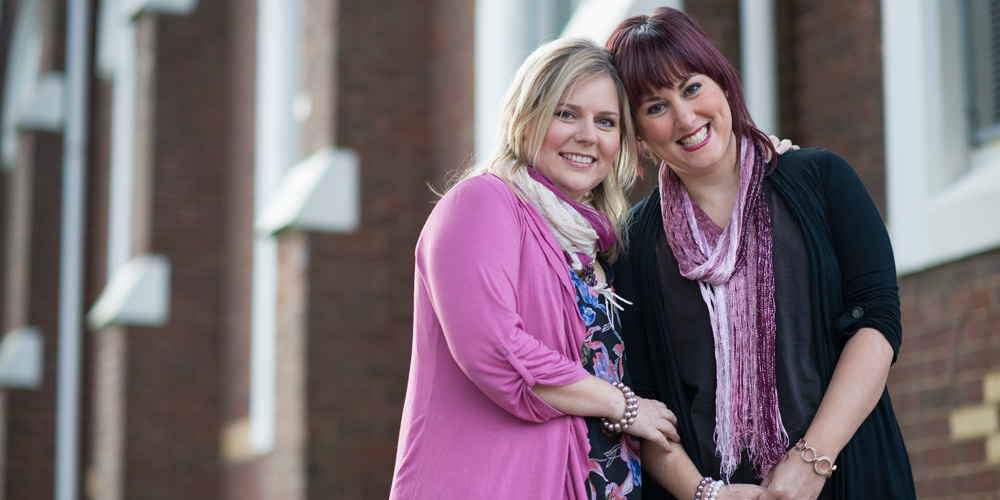 23 October 2013 | Cancer
Kylie was diagnosed with breast cancer when she was 34 and, because her mum Gail also had breast cancer, it was recommended that both Kylie and her younger sister Belinda have genetic testing.
"I tested positive to the BRCA1 gene mutation and so did Belinda and our dad," Kylie said. "Interestingly, mum tested negative, but she saved our lives. If mum had not had breast cancer, Belinda and I would not have had early testing."
Belinda, then 30, said she had some decisions to make about preventative surgery, but felt she had time up her sleeve.
"I decided not to have any surgery immediately and to have the recommended regular breast MRI screening as an extra precaution instead."
On her third MRI screen at the age of 32, Belinda was also diagnosed with breast cancer. She would follow the same treatment plan as her sister.
Like her sister, Belinda decided to have her ovaries removed because she wanted the "ticking time bomb" gone. Belinda said she could not even begin to describe how much it helped having had her sister go through the same treatment before her. "There was no way I could have done it on my own."
Kylie had genetic counselling at the Women's prior to having her double mastectomy, and again when it was time to make decisions about having her ovaries and fallopian tubes removed.
"This was followed by appointments with Dr David Wrede leading up to my surgery at the Women's and I'm now continuing to have appointments at the Menopause Clinic to monitor my medically-induced menopause and long-term health risks."
In February, Kylie married her love Greg Taylor, five years to the day she was told she was cancer-free.
"It was an extra special celebration," Kylie said. "Our type of breast cancer is quite aggressive and more difficult to treat."
Kylie said there would always be a tiny tinge of sadness that she will never know what it's like to be a mum. "But both Greg and I are very happy with our decision and our lives and look forward to what lies ahead."