Lord Mayor appointed as the Women's first Philanthropy Ambassador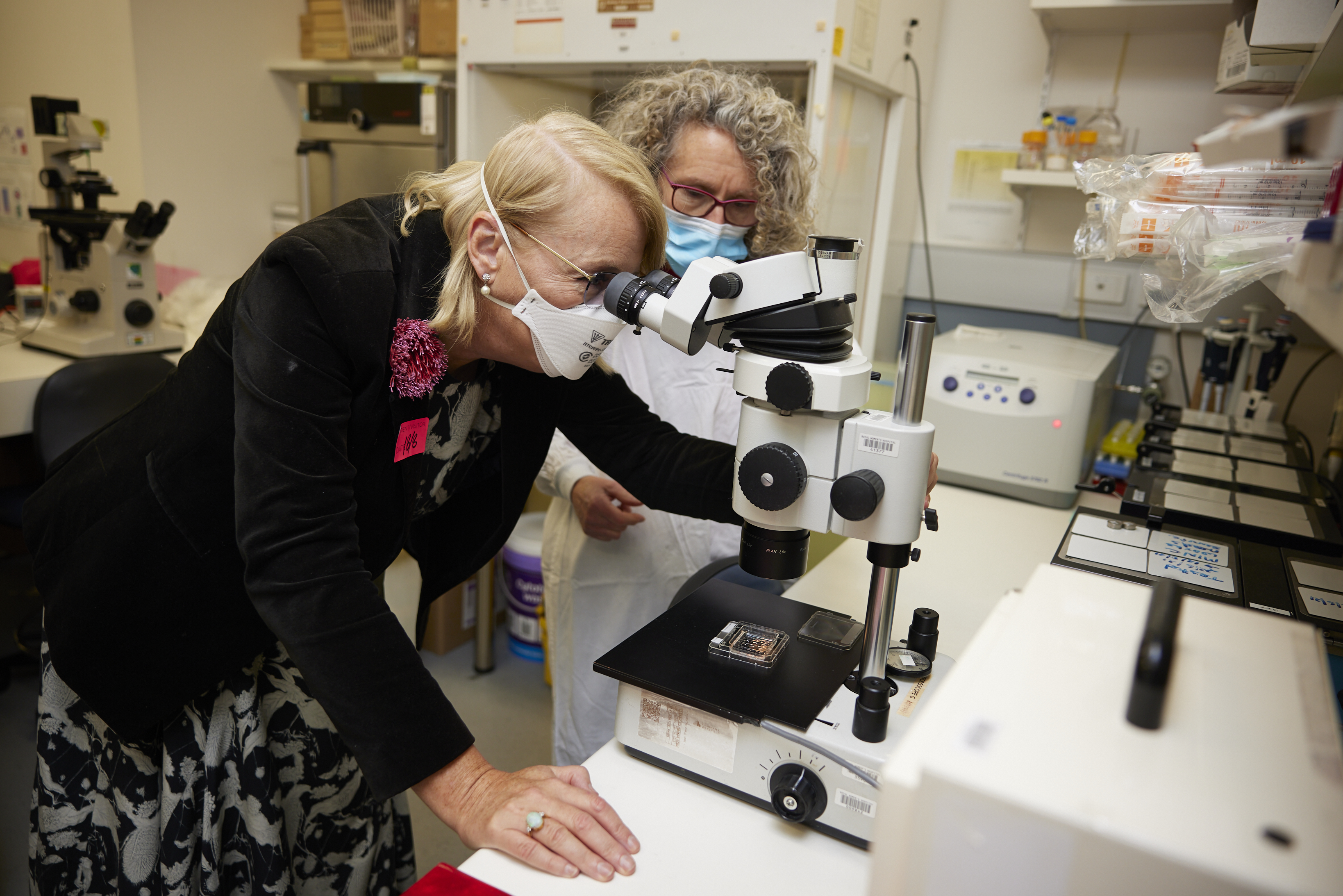 18 August 2022 | Your impact
The Royal Women's Hospital is delighted to welcome the Lord Mayor of Melbourne, Sally Capp as the hospital's inaugural Philanthropy Ambassador.
Well-known for her passion for all-things Melbourne and her commitment to supporting people in need, Ms Capp says she is honoured to be continuing her long-standing association with the 166-year-old hospital in this new capacity.
"The Women's has a long and proud history as Australia's first and most respected specialist hospital for women and newborns – it holds a special place in the hearts of Melburnians," Ms Capp said.
"The hospital has been providing world-class care and support to the women and babies of Melbourne for well over a century. Today, it is still providing compassionate care, undertaking life-saving research and supporting women and families who need it most," she said.
"Philanthropic support for a specialist hospital like the Women's is critical to ensuring it can continue to meet the diverse and growing needs of our community.
"Donors can have a huge impact on the wellbeing of Victorian women and newborns by investing in high impact research, supporting programs that provide wrap-around care for patients and funding vital equipment and infrastructure."
Seeing first-hand the impact of philanthropy
Ms Capp visited some of the hospital's key service areas that have received support from generous philanthropists.
These include:
The Pauline Gandel Women's Imaging Centre which provides radiology and ultrasound services to diagnose and treat maternity and gynaecological issues in women and assist in the diagnosis of fetal and newborn disorders. The centre was established in 2008 thanks to the leadership and generous support of Gandel Foundation. The Women's has a long-standing relationship with Gandel Foundation which more recently led to the establishment of the Gandel Simulation Service in partnership with The University of Melbourne Medical School
The Women's Newborn Intensive Care Unit (NICU), which cares for up to 2,000 babies from across Victoria each year. The Barr Family Foundation has generously funded the introduction of a Family Integrated Care model, which will enable parents and families to take a more active role in caring for their premature babies while they are in the NICU.
The Women's Fertility Preservation service which specialises in providing care for patients who have cancer or another health issue that puts their fertility at risk. To ensure regional and rural patients across Australia can benefit from this service, the Sony Foundation Australia generously provides funding to the National Ovarian and Testicular Tissue Transport and Cryopreservation Service.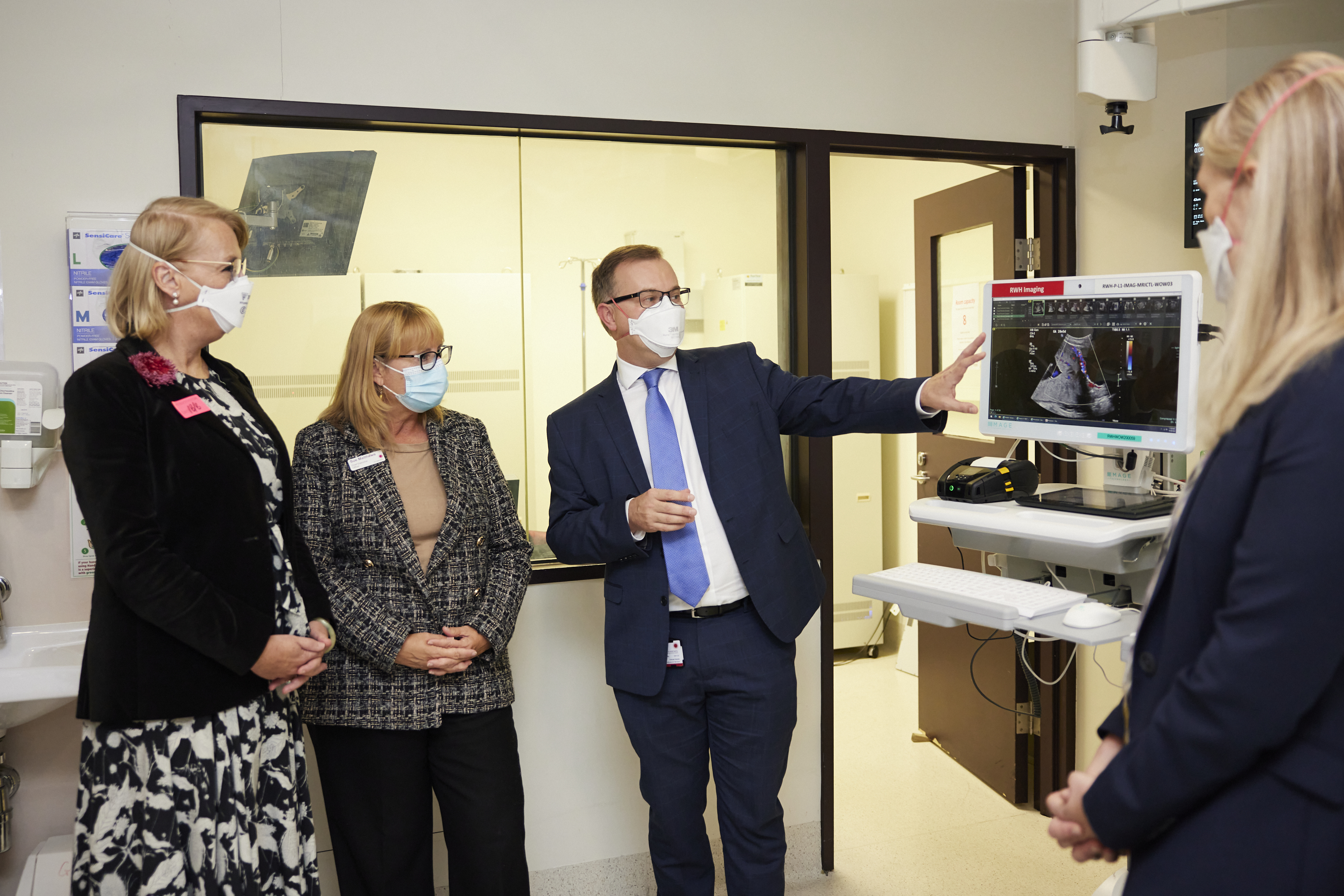 During her visit, Ms Capp met some of the hospital's staff and was struck by the impact that philanthropic support can have.
"It was great to hear first-hand from the Women's dedicated staff about the positive difference that philanthropic donations are making, and will continue to make, in patients' lives and health outcomes," Ms Capp said.
The Women's CEO and Board Chair thrilled
The Women's CEO Professor Sue Matthews and Board Chair Cath Bowtell were thrilled to welcome Ms Capp to the Women's in her new role.
"We're so pleased Sally is now officially our Philanthropy Ambassador. We have so many ambitions and ideas to improve healthcare and health outcomes for women in our community. We've been leaders in our field for decades but we can't always realise our dreams without the support of visionary philanthropists," said Professor Matthews.
"It's great that Sally will be helping us to partner with the many generous donors and supporters within our own community. It means we can collaborate with them to create something really special."