Neonatal therapy makes all the difference for NICU family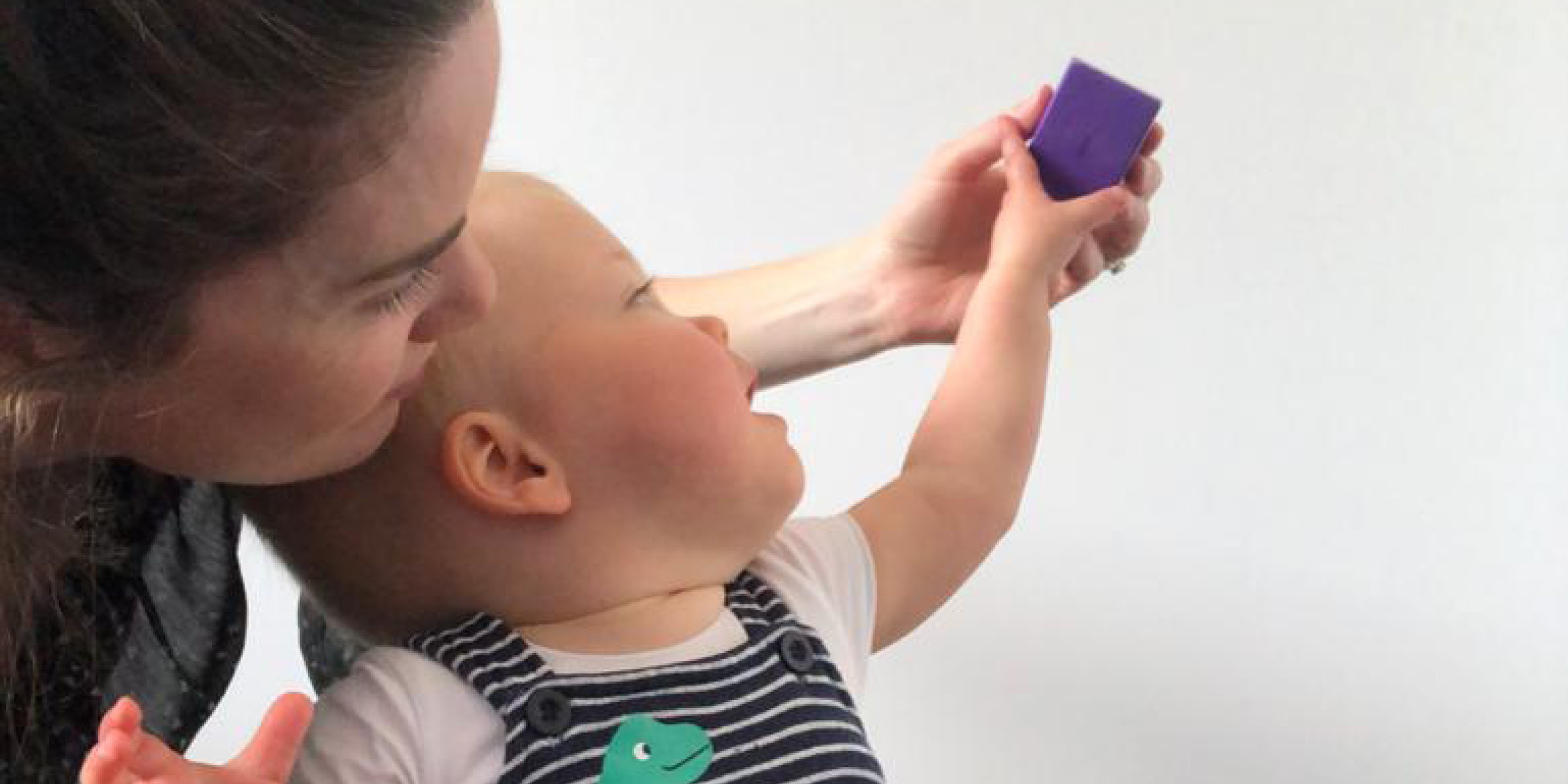 21 September 2020 | Pregnancy
Baby Ethan arrived 14 weeks early at the Royal Women's Hospital in June last year.
And while having a baby this early would be a daunting prospect for any parents, after an extremely difficult pregnancy, Celeste and her husband Eben just felt relieved that their baby had arrived safely.
"We just really hoped that, after six weeks of bed rest at the Women's with several traumatic and heavy bleeds, that the baby would be okay. And it worked, somehow," said Celeste.
"A weight was lifted when Ethan was born because we could see him, we weren't relying on scans or tests to give us information. And we knew he was in the best care in the Women's NICU."
Weighing 952 grams and breathing on his own when he was first born, Celeste and Eben had every reason to be positive. After 80 days of progress in intensive and special care, Ethan was ready to go home.
Fast-forward to September 2020, and Ethan has hit another milestone – this week he will turn one in his 'corrected age' – how old he would be if he was born on his due date.
Babies born extremely prematurely are at increased risk of developmental delays. Neonatal therapists can work with these babies and families to support early development.
"Unless you've had a premature baby before, it's difficult to know what is different about their development and what's 'normal'. I have friends who had babies around their due date at a similar time to Ethan, and it was impossible to gauge his progress in comparison to their babies," Celeste said.
Before Ethan was discharged, a neonatal physiotherapist and speech pathologist at the Women's provided care and support around his development and feeding. Afterwards, he was enrolled into the Women's UPstart program.
The program, run by neonatal physiotherapists and occupational therapists, provides care for eligible high risk babies for up to 12 months corrected age.
Rochelle Lester is one of the physiotherapists on the team. She said the UPstart program monitors premature babies to see whether they are moving and developing appropriately for their corrected age.
"At each session we work individually with the baby and their parents to do different assessments. These vary and could cover rolling, reaching, tummy time, crawling, hand use or even standing and walking," she said.
"We try to enhance parents' knowledge and understanding of their baby's skills and capabilities, and enable them to facilitate progress with activities they can do at home. Our regular sessions are also a great opportunity for parents to share any concerns they may have about their baby."
Celeste said the support from the neonatal therapists has made a world of difference for both Ethan and their family.
"We're so grateful that we were able to be part of this program. We have all learnt so much and the support from Rochelle and the team has been amazing," said Celeste.
"At first we didn't even realise that premature babies could benefit from physiotherapy. But the team worked through their assessments with us, provided us with activity handouts to take home and made us aware of the things we should be looking for to know that Ethan is progressing."
One of the areas that Ethan struggled with at around six months of age was neck and core strength – both of which made it hard to start feeding him solids in a high chair.
"The team gave us the advice to persist with Ethan's tummy time, even when he didn't really like it. And they recommended an adjustable feeding chair so he didn't have to be fully upright straight away, we could gradually get there – that was fantastic and really helped Ethan gain confidence with sitting.
"I felt listened to, I felt in control with all the exercises they were giving us to do – but I also felt really supported. And with every assessment Ethan was getting stronger."
With his final UPstart assessment approaching, Celeste is excited for the team to see Ethan's progress since their last appointment.
"Last time they saw Ethan, he was struggling to crawl on all-fours – now he's reached that milestone and is also pulling himself up onto everything and getting into mischief! I'm quite confident that in the next six to eight weeks he'll be walking.
"We've all put the work in, and it's really paying off. I'm so thankful to the Women's for the ongoing care we have benefitted from."
This week the Women's is celebrating International Neonatal Therapy Week 2020.
The Women's Neonatal Therapy team consists of speech pathologists who support feeding, swallowing and early communication, and physiotherapists and occupational therapists who support early infant development by providing advice around posture, behavioural regulation and appropriate early interactions and activities.