Pregnant women lack nutrition knowledge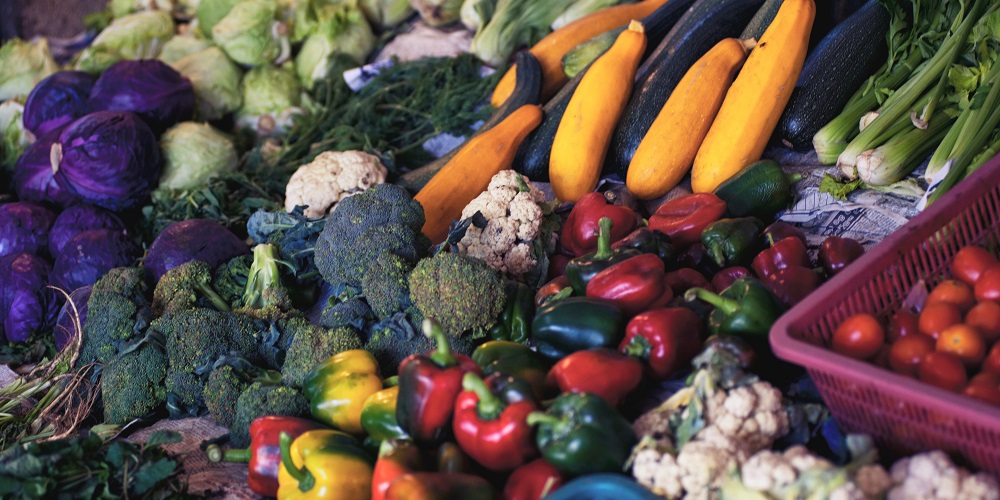 25 January 2018 | Pregnancy | Research and clinical trials
Most pregnant women are uninformed about their dietary requirements and may not be receiving the nutrients they need, a study at the Royal Women's Hospital has shown.
Published in the journal Women and Birth, the study quizzed pregnant women and antenatal clinicians on their nutrition knowledge via a questionnaire and face-to-face interviews and found pregnant women had little knowledge about a raft of important nutrition recommendations.
These included; the role of folic acid in preventing cleft lip/palate, food sources of folate, energy needs of pregnant women, weight gain recommendations, daily food group serving recommendations, the need for iodine, identifying and limiting fish at high risk of mercury contamination.
Study author Dr Amelia Lee, a dietitian at the Women's said many women were unnecessarily avoiding safe foods, not taking the right supplements or eating foods with a high risk of Listeria, which can cause miscarriages, stillbirths, and preterm labour if women contract the food poisoning infection.
However, women did show a high level of knowledge around the need for folic acid and its role in preventing spina bifida, the need to abstain from alcohol during pregnancy, that pregnant women and their unborn child were at higher risk of foodborne infections, and that deli meats and feta cheese were high Listeria risk foods.
The study also reported clinicians' concerns it was "too late" to begin dietary discussions by the time women had their first hospital appointment, which was often well into their second trimester. It also highlighted that clinicians relied on their undergraduate training, academic journals and their colleagues as a source of nutrition information, as opposed to pregnant women, who turn to the internet for their information.
Dr Lee said the results had confirmed her suspicions that there were gaps in nutrition education for pregnant women and antenatal clinicians.
"It is so important that women receive or are directed to reliable and accurate nutritional information during pregnancy," Dr Lee said.
"This study highlighted many misconceptions that pregnant women had that could potentially be harmful to their unborn baby and themselves."
"Ideally, women should begin discussions about their diet and nutrition with their GP or health care provider when they start to plan for a baby. There are many reliable sources of information available online that practitioners can use to prompt these discussions," Dr Lee said.
"Many antenatal clinicians felt that by the time they saw women at 16-plus weeks, it was too late to begin nutrition discussions, but this is not the case. A change in diet at any point along a woman's pregnancy can have great benefits for mum and baby, including reducing the risk of excess weight gain, lowering the risk of early labour, and increasing the likelihood of having a healthy size baby."
Andrea May, currently pregnant with twins, said her mind turned to her diet as soon as she discovered she was pregnant, but Google searches and conversations with friends and family left her with conflicting views.
"I knew some of the main things I shouldn't do like smoking or drinking and eating soft cheese," Andrea said.
"I had done my research online but there is so much conflicting information out there, I think it can erode your confidence.
"Because I'm having twins, I was referred to the Women's Multiple Birth Clinic and had a session with a dietician, so I could ask a lot of questions and she reassured me that I could eat some of the foods I had been avoiding, such as tinned tuna and coffee. It was a relief for me to know that a coffee was ok as I was having trouble cutting it out.
"I am so grateful for that experience, but I know not all women will have that opportunity so I think it is really important that reliable pregnancy nutrition information is promoted and made available."
More information can be found on the Women's food & nutrition in pregnancy web page, including fact sheets for food safety during pregnancy and good nutrition for pregnancy and the Australia New Zealand Food Standards website.
Dr Amelia Lee's top nutrition tips for pregnant women:
Take a vitamin/mineral supplement that contains folic acid and iodine
Fill at least half of your plate with a variety of vegetables or salad for extra fibre, folate and vitamin C
Whiz up some fruit and about a cup of milk or yoghurt for a nutritious smoothie to help meet your needs for folate, vitamin C and calcium
Cooking high Listeria risk foods can make them safer to eat e.g. baked feta pastry, toasted ham sandwich, freshly cooked seafood
Enjoy soft drinks or fatty foods only occasionally to help reduce the chance of putting on too much weight