Remembering lives lost from family violence in Victoria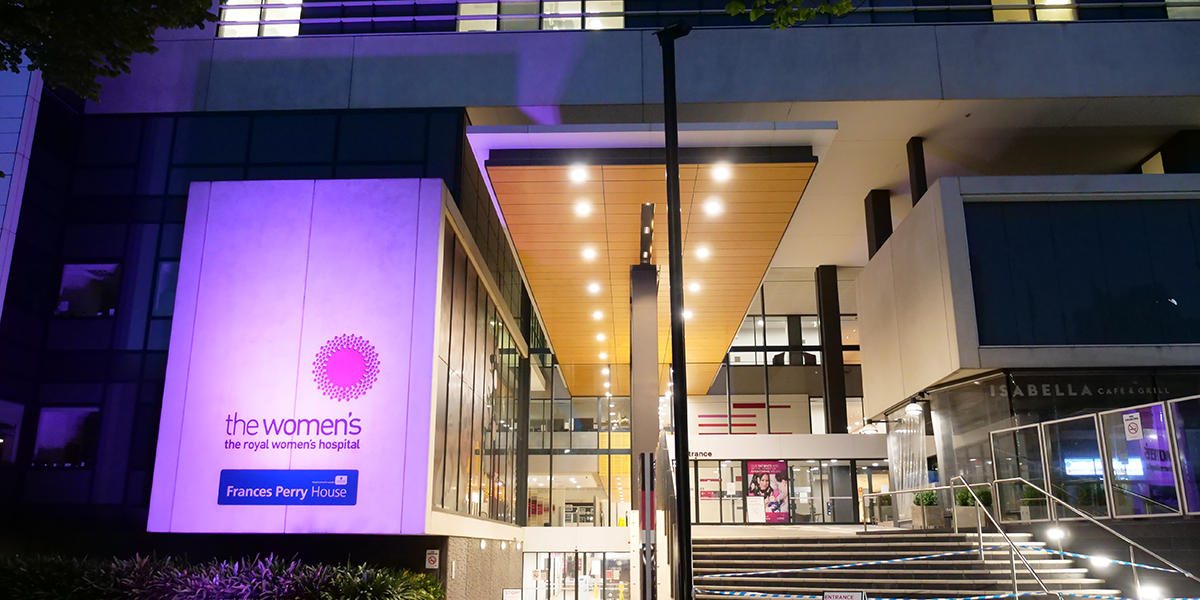 3 May 2021 | Family violence
The Royal Women's Hospital will light up purple this Wednesday night (5 May) alongside landmarks and monuments in Melbourne and across Victoria to remember the women and children who have died as a result of family violence.
The tribute will coincide with an online Candlelight Vigil hosted by Safe Steps to commemorate these women and children and to mark the start of Domestic Violence Awareness Month.
The Women's Chief Executive Officer, Dr Sue Matthews, said the vigil was an opportunity to honour the life of each person who has tragically died– and highlight the devastating impacts of family violence, so it can be eradicated.
"One in six women have experienced physical or sexual violence by a current or previous partner and one woman a week is murdered in Australia. Hundreds of women and children have lost their lives to family violence and each life lost causes unimaginable heartbreak for families, friends and communities," said Dr Matthews.
"It is a tragic and needless toll. Family violence is a major health issue that is preventable, and yet still rife in our communities.
"In lighting up our hospital we will honour the women and children who have died and stand with those who have experienced or are experiencing family violence – our hospital is always a safe place for them."
The Women's has been a strong advocate for the prevention of family violence, establishing a dedicated research centre, appointing Australia's first chair of Family Violence Prevention with the University of Melbourne and opening Victoria's first Centre Against Sexual Assault (CASA House) in 1987 – now an established network of 24/7 support services for people who have experienced sexual assault.
The hospital's Strengthening Hospitals' Response to Family Violence training has ensured that thousands of health professionals across Victoria have the skills to see the signs, ask the questions, listen with empathy and support patients experiencing family violence.
"Family violence is an issue we see first-hand amongst our patients," added Dr Matthews.
"We are acutely aware that many of our patients are more at risk of experiencing family violence than the general population, with young women, pregnant women and culturally and linguistically diverse people statistically more vulnerable.
"The disclosures of family violence we have received are a constant reminder that we need action, and I am proud to lead a hospital that goes beyond the usual functions of a hospital – joining forces with other advocates to support victim/survivors and bring about change."
People can register for the Candlelight Vigil here.