The Women's welcomes investment in women's health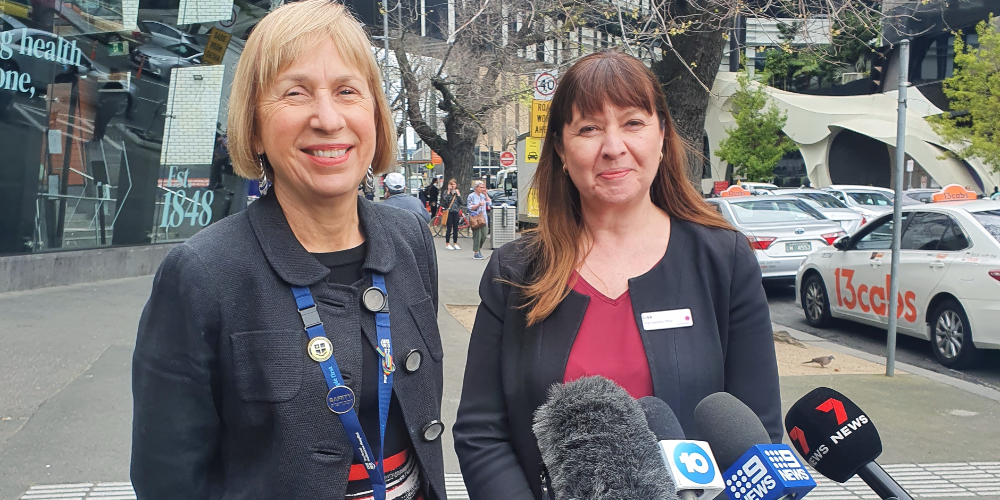 4 October 2022 | Announcement
The state government has promised up to $6 billion for the Arden Precinct in North Melbourne, which will include additional sites for the Royal Women's Hospital and The Royal Melbourne Hospital.
The Royal Women's Hospital warmly welcomes the announcement of a major investment in health infrastructure at Melbourne's new Arden precinct.
In its first stage, an initial investment of $2-$2.5 billion will fund new facilities at Arden for both the Women's and The Royal Melbourne Hospital.
The Women's at Arden will include the establishment of a new, low-risk hub offering a full range of inpatient and outpatient maternity, women's health and neonatal services. Meanwhile, the Women's Parkville site will focus on providing acute care to women and babies with more complex needs.
Co-location with The Royal Melbourne Hospital at Arden means women and babies will also benefit further from the already well established partnership with The Royal Melbourne Hospital.
The Women's Chief Executive Officer, Professor Sue Matthews welcomed the news.
"This is a very significant announcement for Victorian women and families," said Professor Matthews. "With a second campus at Arden, the Women's will be able to provide world-class contemporary models of care for more women and babies that are appropriate and responsive to their needs."
"A second campus will also provide additional research and development opportunities, as well as an expansion of training and education for midwives, nurses, doctors and allied health professionals," she said.
"This is such an important investment – ensuring women have access to high-quality, safe and effective healthcare leads to healthier and more stable families and communities."