Women's health research given major funding boost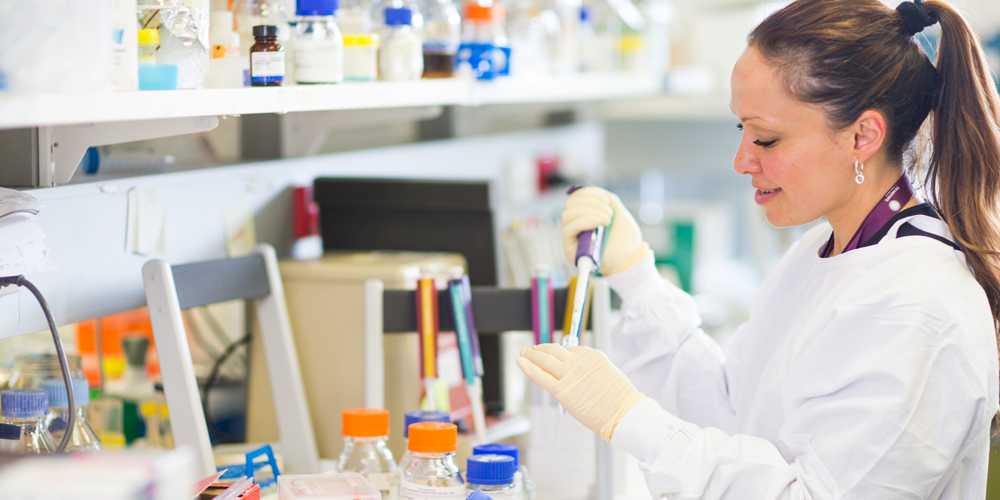 26 May 2020 | Research and clinical trials
Researchers at the Royal Women's Hospital have been awarded $4.5 million to fund three innovative research projects into women's health over the next five years.
The funding is part of the National Health and Medical Research Council's round of Investigator Grants for 2020, providing outstanding researchers funding to contribute to major health and medical advances.
The funded projects from the Women's include:
Improving health after surgical menopause with new tools and better evidence
Improving reproductive health through infectious diseases research
Informing women's decisions by better understanding IVF 'add-ons' in Australia
Just 13 per cent of the applications to this highly-competitive round of funding were successful, with 40 per cent of the funding going to women; all three of the grants awarded to the Women's are for projects led by women.
Professor Martha Hickey has been awarded $1.85 million for her investigative work into early menopause.
Early menopause affects around 100,000 Australian women and Professor Hickey says it is an under-researched area with potential health consequences for women and health services.
"I am thrilled to have received this funding from the NHMRC. Early menopause, which is often caused by the surgical removal of a woman's ovaries, is a poorly understood condition. With this research, I hope to improve the quality of life for these women and their families – and build up the capacity of the healthcare sector to care for them."
Professor Suzanne Garland was awarded $1.95 million for her work on infectious diseases that impact upon reproductive health. She will investigate HPV infection and cervical cancer to identify mechanisms of disease progression and diagnostic markers. Her project will also focus on the discovery of the causes of disease of the reproductive tract and in babies through analysis of the human microbiota (the normal bacteria that exist on our bodies).
"It is wonderful that research into infectious diseases is being supported by the NHMRC. This funding will allow the continuation of the world-leading sexual and reproductive health research that has been happening at the Women's for decades," said Professor Garland.
"With new infections and new vaccines comes new challenges for our field of work, the team and I are excited to get started on this important project."
Dr Sarah Lensen has been awarded $645,000 for a research project exploring the extra non-essential procedures, techniques and medicines that can be added to IVF treatments.
Despite a lack of scientific evidence proving safety and effectiveness, many of these add-ons claim to increase a woman or couple's chance of success in their IVF journey. It is Dr Lensen's hope that her research will help women and couples better understand these add-ons to make informed decisions.
"I am very pleased to be awarded this grant, and I am excited to work with the IVF community in Australia towards improving decision-making around IVF treatments," said Dr Lensen.