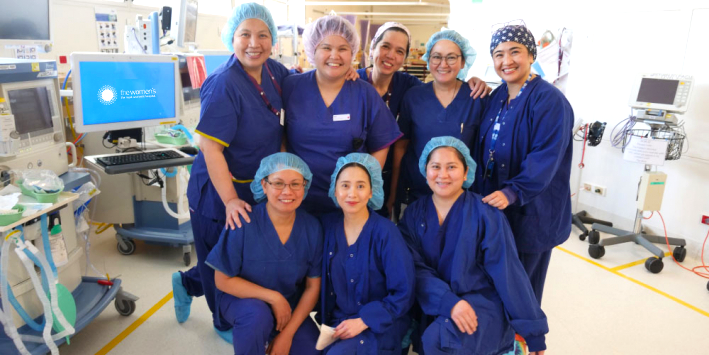 The Women's is Australia's first and largest hospital for women and newborns.
We value diversity and the breadth of experience that health professionals from around the world bring to the Women's.
A range of exciting opportunities are available. Join us and help to create healthier futures for women and babies.
Working at the Women's - what to expect
As a member of the Women's team, you can expect:
nurse and midwife to patient ratios
flexible working hours to help you balance work and life commitments
support to grow your career, including education and training, scholarship and research opportunities
monthly paid days off if you work full-time, up to six weeks' annual leave per year and paid parental leave
a competitive salary and tax-effective salary packaging options
10.5 per cent employer contributions to your superannuation (this is your future retirement fund)
acknowledgement through our reward and recognition program.
Applying for a role
If you're interested in applying for a role at the Women's and would like advice regarding your eligibility for registration or visa support, please email our International Recruitment team. Please attach your resume and let us know the type of role you are interested in applying for.
Relocation support
We support our overseas employees to make the transition to Melbourne. Our International Workforce Manager will be able to answer all your questions on life working and living in Melbourne.
Visas and registration
Once you have an employment offer and contract, you'll need to gain registration as a health practitioner in Australia and apply for a visa.
Most healthcare professionals working in Australia are required to register under the National Registration and Accreditation Scheme. If you are coming to the Women's to work as a nurse or midwife, you will need to be registered with Australian Health Professions Registration Authority (AHPRA). The Women's will provide guidance and support to gain registration. Gaining AHPRA registration usually takes a few months.
A range of health professions have been identified by the Australian Government as filling critical skills needs, including nurses, midwives and social workers. Visa applications for these roles will be given priority processing. The Women's will provide support with your visa options and offer visa sponsorship to support you and your immediate family to relocate.
Your AHPRA registration and visa approval can progress concurrently.
Our location
The Women's is located in the heart of the world-class Parkville Biomedical Precinct, alongside the Royal Melbourne Hospital, Peter MacCallum Cancer Centre and the Royal Children's Hospital.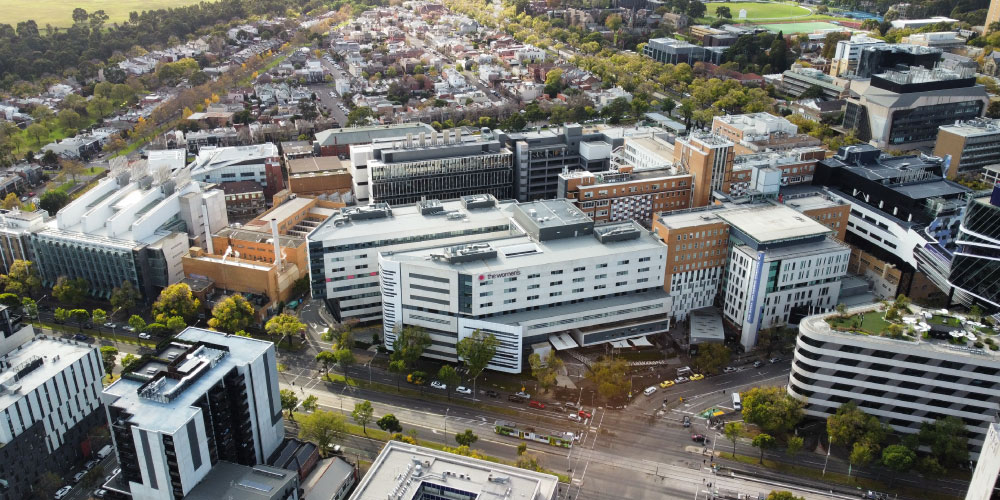 ---
Living and working in Melbourne
Welcome to Melbourne, Australia's sporting, fashion and food capital.
It's not hard to see why Melbourne is regularly voted one of the world's most liveable cities. The city offers world-class dining experiences and a thriving cafe scene, as well as playing host to many of Australia's most significant sporting events.
Melbourne also provides a perfect base for day trips and extended holidays to places along the Victorian coast. You can also head inland and explore wineries, walking trails and other delights.
Discover more of what Melbourne and Victoria have to offer.
Find out more about living in Melbourne, including our healthcare system and insurance costs, education and child care, and the cost of living.
Related information
---