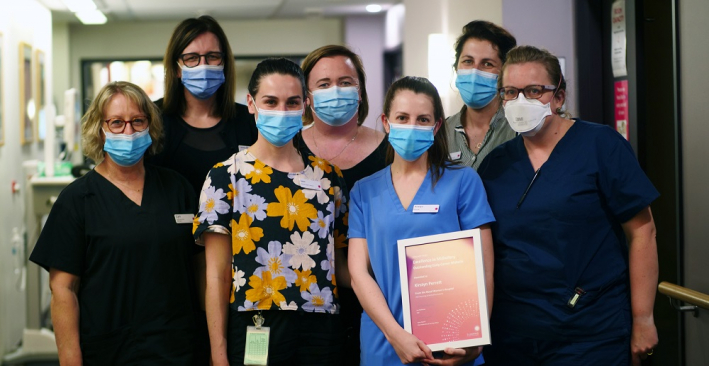 At the Women's, we offer a comprehensive range of benefits to support our people.
Salary packaging
The Women's offers generous salary packaging options to all full-time, part-time and casual staff. Salary packaging is a way to use your pre-tax salary for a range of everyday expenses. You're able to maximise your salary by minimising your tax bill. This means on payday you pay less tax, so you have more money to spend on other things.
For example, you can spend up to $9010 of your salary tax-free through regular reimbursements (such as mortgage or rent payments or credit card payments) or through a living expenses card (for items such as groceries, bills and holidays). You can also salary sacrifice a meal entertainment card, novated car lease and more.
Flexible working arrangements
The Women's offers flexible working arrangements to support your individual needs and help you to make the most of your career and family life, including:
part-time and casual hours
monthly accrued days off
working from home
paid parental leave
onsite childcare centre.
The Women's is accredited as a Breastfeeding Friendly Workplace with the Australian Breastfeeding Association and provides facilities to support staff who are breastfeeding.
Health and wellbeing
Your health and wellbeing is our priority, which is why the Women's offers a range of services and discounts to employees, including:
discounted and subsidised gym services and memberships
free annual flu vaccinations
discounted private health insurance
onsite wellbeing workshops
multi-faith facilities.
Reward and recognition program
The Women's has a reward and recognition program to acknowledge and celebrate the efforts and achievements of our people, including our annual Nursing and Midwifery Awards and Women's Staff Awards.
Car parking and bicycle facilities
Staff can access undercover, secure car parking. Casual and permanent parking options are available, with permanent access paid via pre-tax salary deductions.
Staff who cycle to work can access an undercover, secure storage for bicycles. We also provide showers, change rooms, hair dryers and lockers.
Professional development
The Women's offers professional development opportunities and support for both non-clinical and clinical staff. This includes:
mental health first aid training
manager development and wellbeing sessions
conferences and seminars
scholarships
study leave.
In addition, nurses and midwives can access a number of graduate and postgraduate programs to help develop their practice and meet their career goals.
Early career allied health practitioners can take advantage of specialist training programs.
Medical professionals can access unique opportunities for training in a range of fields with a focus on women's health and maternity.
Employee support
The Employee Assistance Program (EAP) is available to all staff at the Women's. This service provides free, confidential counselling and assistance to staff for personal and work-related issues. In addition to crisis support, our EAP provides Manager Assist, Financial Assist, Family Assist, and Health and Nutrition Coaching.
Our Peer Support Program provides support and guidance from trained colleagues who volunteer their time. Peer Supporters are a point of contact in the workplace for employees who may be experiencing a mental health issue or emotional distress, or issues relating to workplace respectful behaviours.
The Women's has a family violence support program, and paid family violence leave is available to any full-time or part-time staff who are experiencing family violence.
Related information
---