Lyn Swinburne AO named the Women's second Philanthropy Ambassador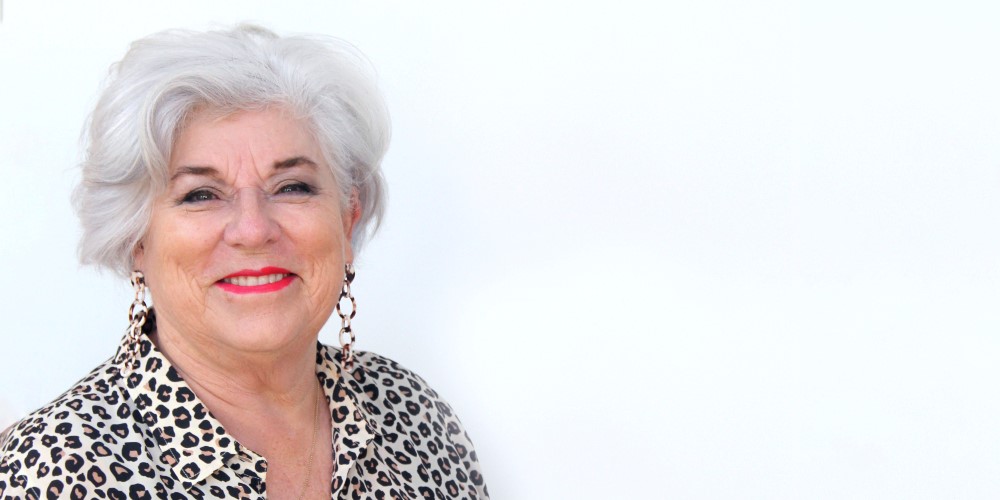 7 December 2022 | Your impact | Announcement
The Royal Women's Hospital is thrilled to welcome its former Board Chair Lyn Swinburne AO as the hospital's second Philanthropy Ambassador.
Lyn Swinburne AO, former Melburnian of the Year, women's health advocate, and founder of Breast Cancer Network Australia (BCNA), has begun her next chapter at the Women's as a Philanthropy Ambassador.
Ms Swinburne has a significant relationship with the Women's - having served as a Director of the Women's Board from 2013-2022 and Chair of the Board from 2015-2022.
She has devoted much of her life to speaking up against the discrimination of women within healthcare and founded BCNA to develop best practice models for patient input, which are now recognised nationally and internationally.
Ms Swinburne says her passion for women's health remains as strong as ever. She is excited to help develop significant partnerships, and secure more world-first programs at the Women's.
"It is an honour to continue to represent the Royal Women's Hospital, a precious and trusted institution that provides an extraordinary service to Victorians, and nurtures research and innovation," Ms Swinburne says.
"We know the Women's is well-known for its maternity and newborn services, but it is also a hospital that supports very vulnerable women, as well as a huge array of diverse patients in our community. Donors can feel extremely proud that they are helping to support this."
The Women's CEO, Professor Sue Matthews says it is an honour to welcome Ms Swinburne as a Philanthropy Ambassador for the Women's.
"We have benefited from Lyn's leadership since 2013, and continue to be inspired by her passion, her drive, and her powerful advocacy," Prof Matthews says.
"Lyn will help us build relationships with generous and visionary philanthropists. This will provide amazing opportunities to create real change and address under-represented and underfunded areas of women's and newborn health."
The Women's first Philanthropy Ambassador, Lord Mayor of Melbourne Sally Capp, was appointed in August 2022. For more information, see: Lord Mayor appointed as the Women's first Philanthropy Ambassador
How patients at the Women's benefit from philanthropy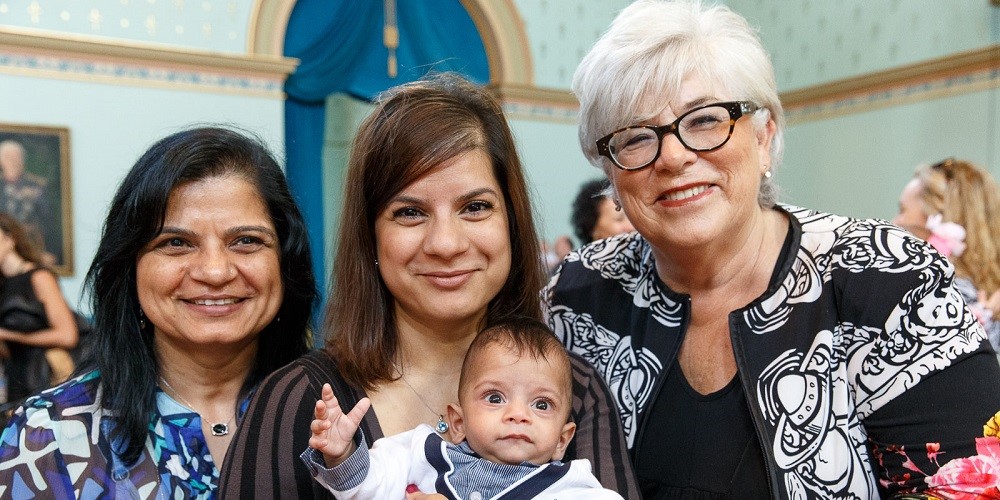 Lyn Swinburne with former patient Kirti, and her family
Here are some examples of how philanthropy makes a real difference in the lives of women and babies cared for at the Women's:
The Pauline Gandel Women's Imaging Centre provides radiology and ultrasound services to women with maternity and gynaecological issues. The Centre also helps to diagnose foetal and newborn disorders. The Gandel Foundation generously provided seed funding for the Centre, and more recently established the Gandel Simulation Service, in partnership with The University of Melbourne Medical School.
The Women's Newborn Intensive Care Unit (NICU) cares for more than 2,000 preterm and sick babies annually. The Barr Family Foundation has generously funded the introduction of a Family Integrated Care model, which will enable parents and families to take a more active role in caring for their premature babies while they are in the NICU.
The Cornelia Program, an Australian-first initiative that breaks the cycle of homelessness for new mothers and their babies, was made possible thanks to government funding and the generous support of A/Prof John McBain AO and Dr Penelope Foster, the John T Reid Charitable Trusts and the Alfred Felton Bequest.