The Women's award-winning volunteer program is being expanded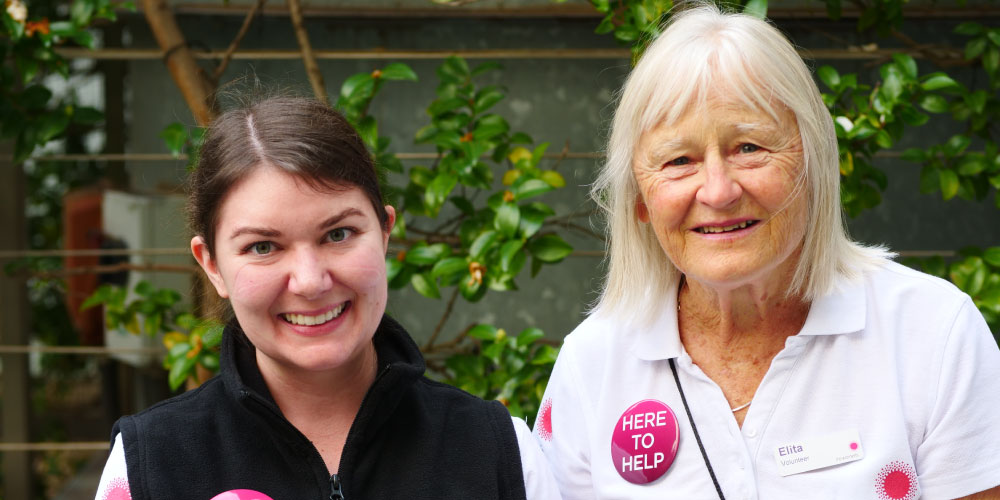 15 May 2023 | Volunteers
More patients and visitors are set to benefit from the Women's award-winning volunteer initiative with the launch of the Patient and Visitor Support Volunteer Program.
Volunteers play an integral role in ensuring patients at the Women's feel supported and comfortable as they access care.
Now, more patients and their support people will be able to access volunteer assistance as the Women's expands its award-winning Guide and Waitroom Support Volunteer Program.
The Women's Volunteer Program Lead, Niamh Condren, says the new Patient and Visitor Support Volunteer Program replaces the Guide and Waitroom Support initiative, which was started as part of the Women's response to COVID.
"As circumstances have changed and evolved, the program has continued to develop in response to patient need. Volunteers now support both patients and visitors across the hospital," she says.
"They are on hand to link patients with hospital services and resources; to help people find their way and provide mobility assistance where needed; and to provide water, support or company to patients waiting for their appointments.
"Volunteers are a key part of the Women's patient-centred care model, and they have strong relationships with staff across the hospital who enlist their support to provide that extra kindness and care when it is needed most."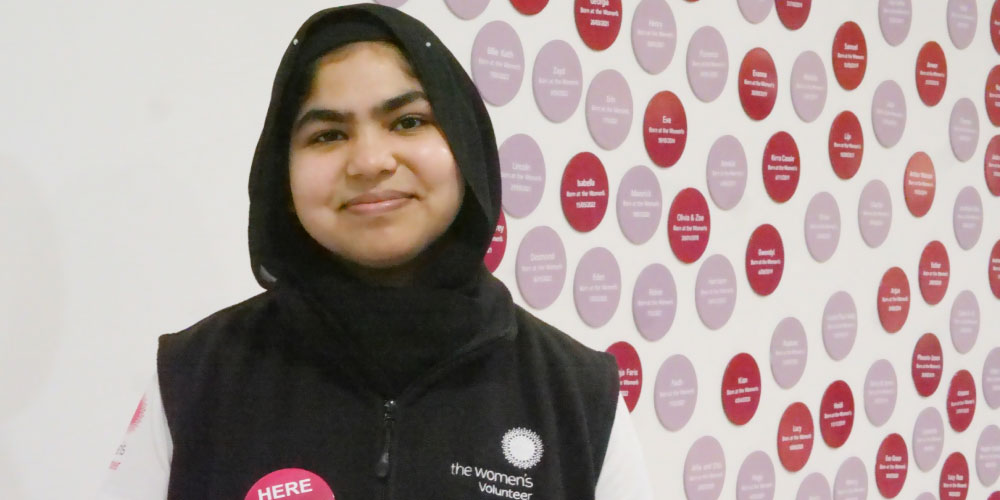 Zahraa Chohan is a pharmacy student and volunteers at the Women's in her spare time.
Creating safe and welcoming spaces
Zahraa Chohan has been volunteering at the Women's for the past 12 months. She spends one day a week at the hospital, roving public spaces and waitrooms. She looks out for patients and visitors who need help and is on-call to provide assistance where it's needed.
She considers emotional support to be a big part of her role. That might mean a conversation while walking someone to their appointment, or sitting quietly with a visitor while their friend or family member is receiving care.
Zahraa says she finds it particularly rewarding to be able to make the hospital environment seem less intimidating, especially to people from different cultural backgrounds.
"When I see people from similar backgrounds to me, especially those where English isn't their first language, I like to be able to engage with them to make sure they feel welcome and safe," she says.
"Hospitals are very clinical places and can be scary for some people, and I love that we have been able to slowly change that."
National Volunteer Week (15–21 May 2023) is Australia's largest annual celebration of volunteering. The Women's would like to thank our volunteers for the incredible support they provide to not only our patients and visitors, but also our staff. Learn more about volunteering at the Women's.