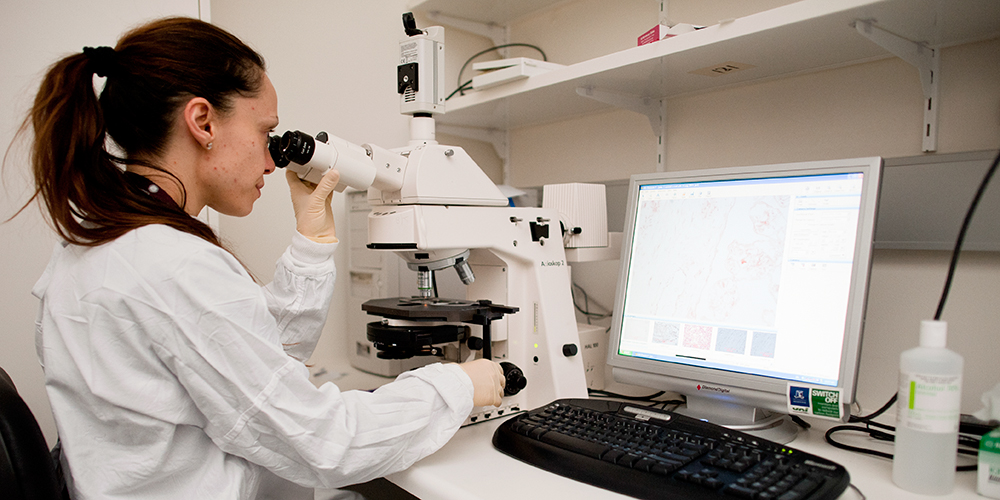 As Australia's first and largest specialist hospital for women and newborns, the Women's is ideally placed to lead national and international clinical trials.
It is through our program of clinical trials that the Women's is constantly improving health outcomes for women and babies.
We annually conduct in excess of 60 clinical trials involving more than 3000 participants and produce almost 300 publications.
Our clinical trials are conducted across our key research areas of newborn health, infectious diseases, gynaecology, women's cancer, pregnancy, mental health, midwifery, allied health, anaesthetics and family violence prevention.
Clinical trials at the Women's include the testing of new cancer treatments, vaccines, surgical and other medical treatments, medical devices and behavioural therapies.
We are always extremely grateful to the women, babies and families who participate in our clinical trials. It is they who make this important research possible and make such an invaluable contribution to improved healthcare for so many others, now and in years to come.
MOST Study – Getting the MOST out of Ovarian Cancer Follow-up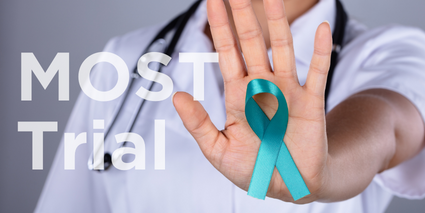 Women's Cancer Research Centre: Estefania Vicario – Clinical research Data Lead, A/Prof Orla McNally – Principal Investigator
Getting the MOST out of follow-up: a randomised controlled trial to compare three-monthly nurse-led follow-up via telehealth, including monitoring serum CA125 and/ other relevant tumour markers and patient reported outcomes using the MOST (Measure of Ovarian Symptoms and Treatment concerns) with routine clinic-based or telehealth follow-up, following completion of first-line chemotherapy in patients with epithelial ovarian cancer (OC).
The Royal Women's Hospital is one of the 14 Australian sites participating.
The aims of this phase IIb study are to demonstrate that follow-up of women with OC after completion of first line treatment by three-monthly nurse-led remote video consultation is feasible, acceptable, safe and does not delay the diagnosis of recurrence.
Secondary objectives are to investigate whether the intervention is associated with clinically meaningful improvements in emotional well-being (EWB), health-related quality of life (HRQL), patient satisfaction, the number of patients referred for treatment of symptoms, and cost-effectiveness of the intervention.
Intervention:
Three monthly nurse-led follow-up via remote video call, including monitoring serum CA125 and other relevant tumour markers and patient-reported outcomes using the MOST following completion of first line therapy for epithelial ovarian cancer.
Population:
Women ≥18 years of age diagnosed with advanced epithelial carcinoma arising from the ovary, fallopian tube or peritoneum who demonstrate normalisation of serum CA125 (to <35kU/L) and other relevant tumour markers at completion of first-line therapy and reside in Australia.
This research study is being conducted, sponsored, and funded by St. John of God Healthcare, Subiaco, Western Australia. The study has been approved by Sir Charles Gairdner and Osborne Park Health Care Group Human Research Ethics Committee and the Royal Women's Hospital Governance.
If you would like more information, please contact:
Clinical Trials Coordinator, Women's Cancer, the Women's
Email: oncologytrials@thewomens.org.au
Espresso: Can Esomeprazole improve outcomes in women at high risk of pre-eclampsia?
A Phase II placebo-controlled randomised multicentre clinical trial.
Pregnancy Research Centre: Professor Shaun Brennecke, Moira Stewart Clinical Research Midwife.
Espresso is funded by an NHMRC grant and led by NHMRC Clinical Trials Centre, University of Sydney.
Espresso is a research study into the prevention of preeclampsia, a very serious type of high blood pressure in pregnancy. This study compares taking esomeprazole (Nexium) or placebo for women at high risk of preeclampsia to see if esomeprazole improves pregnancy outcomes. Women at higher risk of preeclampsia are recruited in early pregnancy (between 11 to 13+6 weeks) and will take study medication every day until the baby's birth. Espresso will investigate whether taking Esomeprazole from early pregnancy reduces the likelihood of developing preeclampsia later in pregnancy.
The PROTECT Me Trial
The PROTECT Me Trial: A Randomised Controlled Trial of Antenatal Melatonin Supplementation in Fetal Growth Restriction for Fetal Neuroprotection.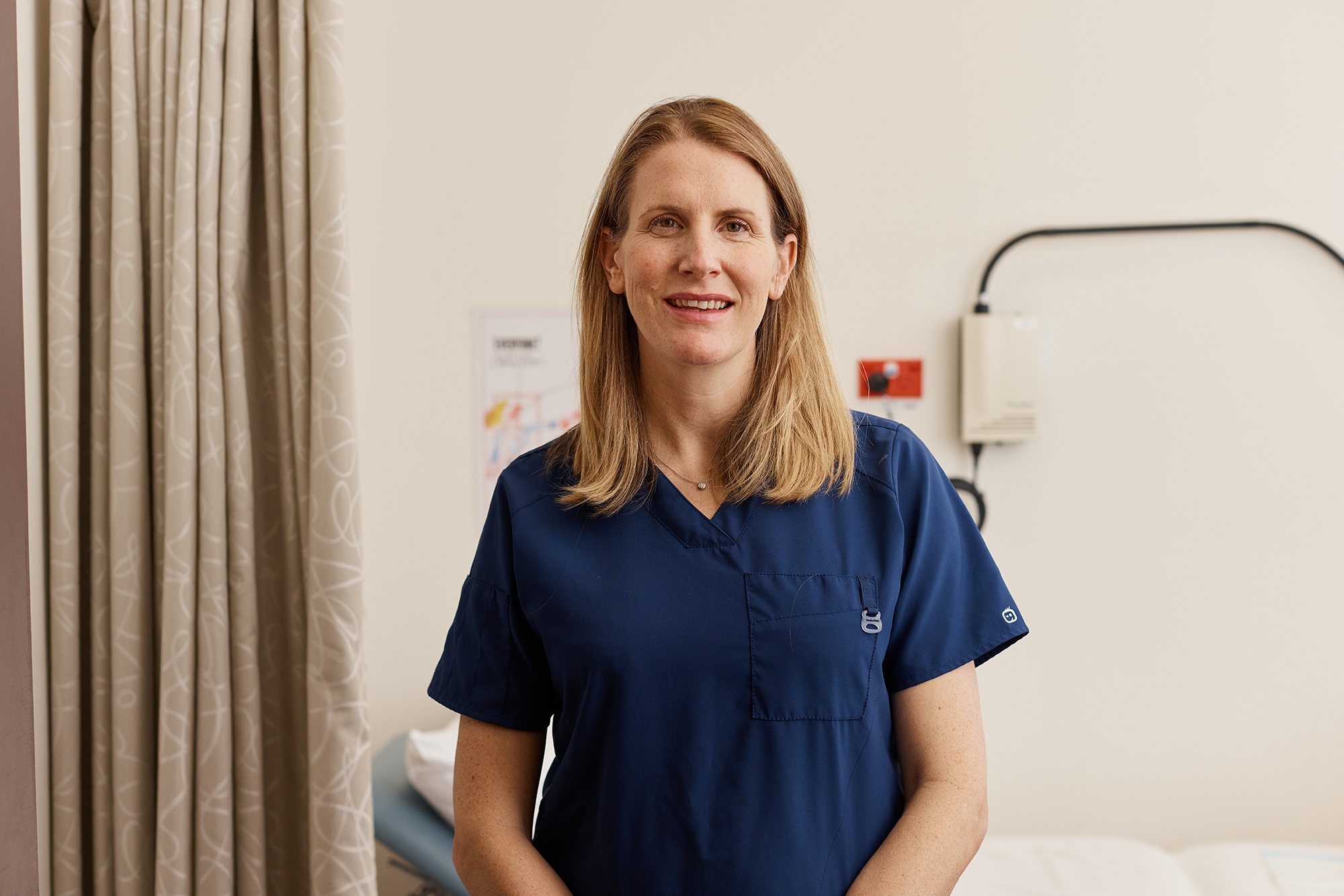 Pregnancy Research Centre: Dr Clare Whitehead (pictured), Dr Stefan Kane, Clinical Research Midwife Dianna Maxwell
Neonatal Research Centre: Associate Professor Brett Manley
Fetal growth restriction (FGR) is a significant health care issue, affecting 20,000 Australian pregnancies every year. Undetected FGR is one of the key risk factors for stillbirth, but FGR can also cause significant impairments in short and long-term health outcomes for the child. It is a major risk factor for preterm birth and is a recognised causal pathway to the neurodevelopmental injury underlying cognitive and behavioural impairment and cerebral palsy.
Current obstetric care is focused on the detection of the growth-restricted fetus and then ultrasound assessment of fetal wellbeing to guide the timing of delivery. This approach seeks to maximize the gestational age of the fetus at delivery to minimise the risks of prematurity while delivering the fetus in time to reduce the likelihood of stillbirth. Currently, no therapies exist that can maximize fetal wellbeing in the setting of growth restriction and minimise the frequency of antenatally acquired brain injury due to in-utero hypoxia.
This triple-blind, randomized, parallel-group, placebo-controlled trial will administer maternal melatonin or placebo supplementation antenatally in the setting of early-onset severe FGR to determine whether melatonin can PROTECT the fetal brain and lead to improved neurodevelopmental outcomes.
The C*STEROID Trial
The C*STEROID Trial: Antenatal corticosteroids prior to planned caesarean section delivery from 35+0 to 39+6 weeks gestation; a randomised controlled trial assessing the effects on neonatal respiratory morbidity and glycaemic control.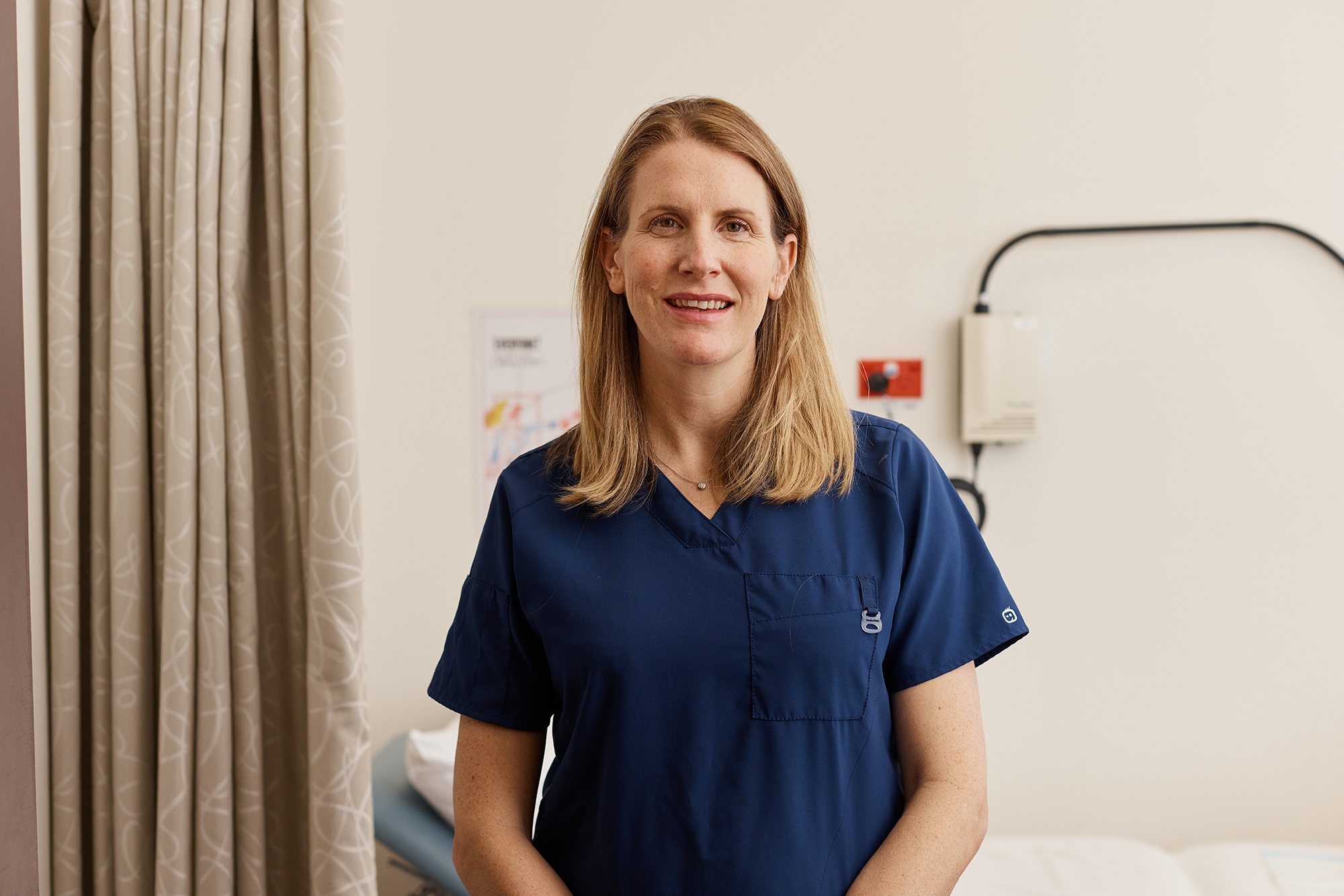 Pregnancy Research Centre: Dr Clare Whitehead (pictured), Clinical Research Midwife Dianna Maxwell
Neonatal Research Centre: Professor Lex Doyle, Associate Professor Brett Manley
In New Zealand and Australia, over 50 000 babies are born by planned caesarean section (CS) each year and rates continue to rise. Planned CS poses some risk to babies, in particular, the need for admission to the neonatal unit (NNU) for breathing support, which means mothers are separated from their babies.
When given to mothers expecting a preterm birth, corticosteroid injections save babies' lives and improve neonatal and childhood health. This knowledge has led clinicians to prescribe corticosteroids before a planned CS at or near term. Limited research in this area has shown that as well as benefits on neonatal breathing corticosteroids may lower baby's blood sugar levels and so possibly cause harm.
The C*STEROID Trial is a multi-centre, placebo-controlled, randomised trial across New Zealand and Australia able to assess the effects of corticosteroids on newborn and childhood health when given to mothers prior to a planned CS at or near term. It will provide the first high-quality evidence on the balance between benefit and harm of corticosteroids in this setting. It will reliably inform clinical practice for more than one in ten of all future births in New Zealand and Australia.
VIVIANE: Evaluation of the efficacy of the HPV vaccine
VIVIANE: Evaluation of the efficacy of the human papillomavirus vaccine in healthy adult women aged 26 years and older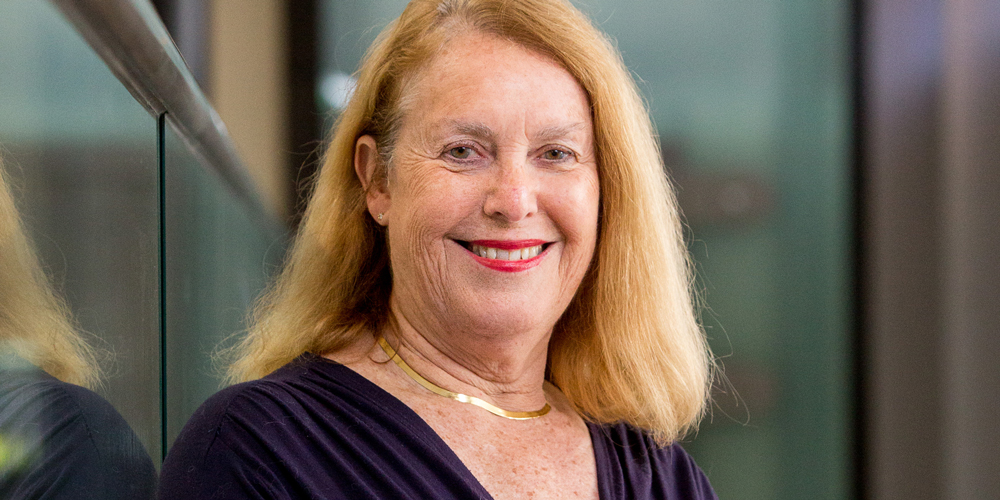 Centre for Women's Infectious Diseases: Professor Suzanne Garland (pictured)
Infection with human papillomavirus (HPV) (genotypes 16, 18, 31, 33, and 45) accounts for approximately 85 per cent of invasive cervical cancer. While the risk of HPV infection is greatest in young women, older women are also at risk of cervical cancer. HPV vaccines used in public health vaccination programs target adolescent girls before sexual debut. There is also strong interest in vaccination among adult women, especially those who are aware of the risk of cervical cancer and attend screening regularly.
Vaccine Immunogenicity and Efficacy (VIVIANE) is a clinical trial investigating the effectiveness of a HPV vaccine in healthy adult women over a seven-year period (phase three, multinational, doubleblind, randomised controlled trial). More than 5500 healthy women aged 25 years and older from Australia and 11 other countries were assigned to the HPV-16/18 vaccine or control group.
At the 48 months follow-up,results demonstrated the efficacy of the HPV-16/18 vaccine against infection and cervical abnormalities associated with HPV-16 and HPV-18 in adult women. The HPV-16/18 vaccine also showed efficacy against infection associated with other HPV genotypes (HPV-31 and HPV-45).
"Our results lend support to the contention that women older than 25 years can benefit from HPV vaccination, including those who have been previously exposed to HPV," Professor Suzanne Garland said. "Understanding the potential benefit for individual women older than 25 years will aid clinicians in making informed recommendations."
DAME: Diabetes and Antenatal Milk Expressing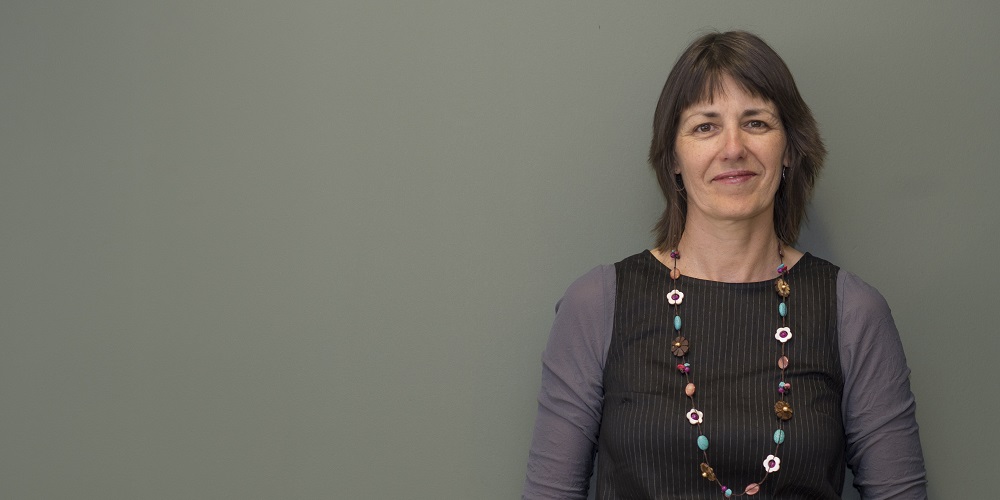 Midwifery and Maternity Services Research Unit: Professor Della Forster (pictured)
Diabetes is increasing globally and occurs in approximately 8 per cent of pregnancies. These pregnancies are considered to be at high risk of perinatal complications. Many maternity providers encourage these women to express colostrum before birth to have breast milk available should the infant need supplementary feeding to treat low glucose levels (hypoglycaemia). Evidence for the practice of encouraging women with diabetes in pregnancy to express breast milk prior to birth is lacking. We are undertaking a study to explore this issue, and to see if the practice is safe, and if it leads to better outcomes for mother and infant.
The DAME trial enrolled women at the Royal Women's Hospital and five other hospitals across Melbourne. We completed recruitment of 777 women to the trial in October 2015. Analysis of this study is underway. Professor Forster said: "This is an important issue, and our study will provide the evidence to support or refute this increasingly widespread practice."
Prone position in preeclampsia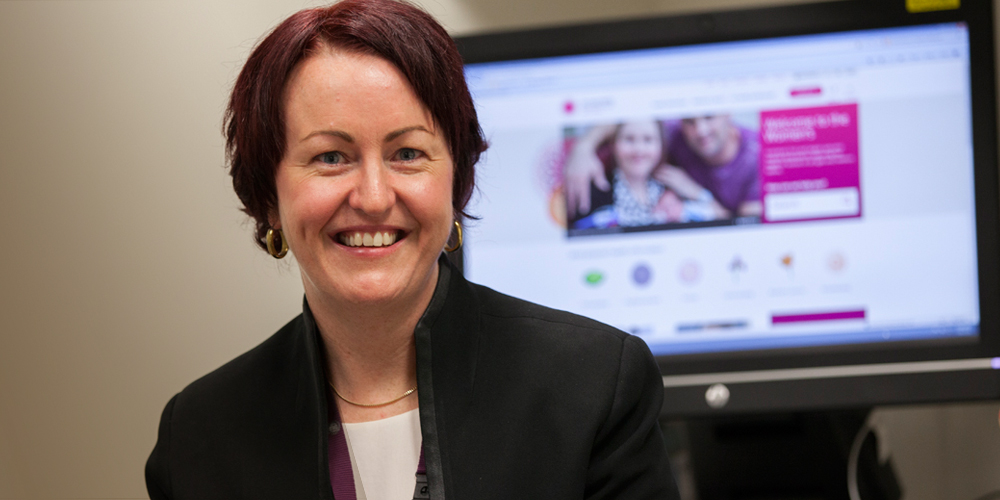 Anaesthetics Research: Associate Professor Alicia Dennis (pictured)
Pre-eclampsia is associated with reduced blood flow to the placenta. The prone position is a position in which a person lies horizontally with chest down and back up. With appropriate pillows, it is a safe position for pregnant women. In this position there is almost no pressure on the blood vessels in the abdomen and we think that blood flow to the baby will be better. We proposed that pre-eclampsia might occur when the blood flow (oxygen delivery) to the baby is reduced and that the prone position may help reverse this problem.
The prone position in the pre-eclamsia (P3) clinical trial aimed to test whether placing pregnant women in the prone position helps to reduce blood pressure in women with pre-eclampsia and also to assess whether pregnant women were comfortable and enjoyed the prone position. Blood pressure was measured in 62 pregnant women after lying on their back and after lying with their chest down (prone position). All the women found the prone position acceptable with many women preferring lying in the prone position. The prone position reduced blood pressure in some women with pre-eclampsia, without causing any problems.
We have shown that the prone position is safe and can be used in pregnant women. These are encouraging results and we think that the prone position may be a new treatment for pre-eclampsia. The Women's plans to do further larger studies to see if this is the case.