Our directors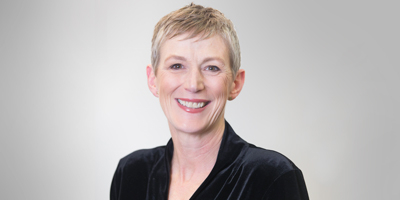 Ms Cath Bowtell
(Chair)
Appointed to the Board in July 2016
Cath Bowtell holds several directorships, including Chair of Industry Funds Services (IFS), Chair of IFM Investors and Chair of The New Daily.
Cath has worked in senior roles in the superannuation industry and the union movement. She was the Chief Executive of IFS from 2017 - June 2022, and Chief Executive of AGEST Super from 2010 – 2013. Prior to this Cath was a senior official at the ACTU, where she worked on various portfolios including women's workforce participation.
Cath has held roles across the public and private sector, including Director of AustralianSuper, Director of Ausgrid, and Hon President of the Australian Labor Party's Victorian Branch.
Cath has been a director of The Women's for seven years, and has served as Deputy Chair, Chair of the Philanthropy and Community Investment Committee and member of the Board's Quality & Safety and Finance & Information Technology Committees.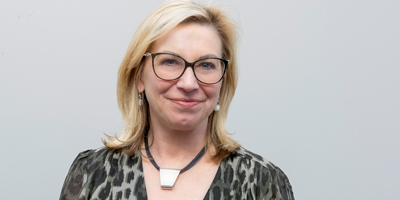 Ms Rosie Batty AO
Appointed to the Board in July 2019
Rosie Batty knows pain no woman should have to suffer. Her son was killed by his father in a violent incident in February 2014, a horrendous event that shocked not only the nation, but the world. Rosie has become an outspoken and dynamic crusader against domestic violence, which led her to be named Australian of the Year in 2015.
Since then, Rosie has made the most of her position of influence, campaigning and advocating for necessary systemic and attitudinal change, to address the family violence epidemic.
Between 2016 and 2019, Rosie was inaugural Chair of the Victim Survivors' Advisory Council, established by the Victorian Government in response to the country's first Royal Commission into Family Violence.
She was named by Fortune Magazine as one of its top 50 world's greatest leaders in 2016 and the most influential person in the Not for Profit sector on Pro Bono Australia's Impact 25 list. She has also been inducted into the Victorian Honour Roll of Women and is a recipient of The Pride of Australia National Courage Medal.
Rosie received an Honorary Doctorate in 2017 from the University of the Sunshine Coast for her contribution to raising national awareness and action concerning Family Violence, and in 2019 received an Order of Australia in the Queen's Birthday Honours List.
Rosie is a Director on the Community Advisory Committee and the Board Research Committee.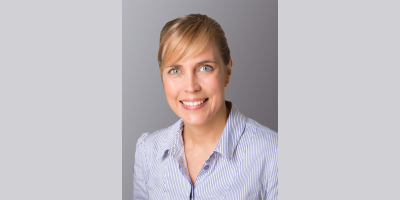 Professor Marie Bismark
Appointed to the Board in July 2020
Marie Bismark is a public health physician, psychiatry registrar, and legal academic. Marie heads a research team at the University of Melbourne, focused on the interface between patient safety and clinician wellbeing.
Her research has influenced regulatory policy internationally and has been published in leading journals. In addition to her academic role, Marie works as a doctor in psychiatry with Melbourne Health. She has previously completed a Harkness Fellowship at Harvard University and is an experienced company director serving on the boards of several large health sector companies. Marie and her husband have three children.
Marie is Chair of the Board's Research Committee and a Director of the Board's Quality and Safety Committee.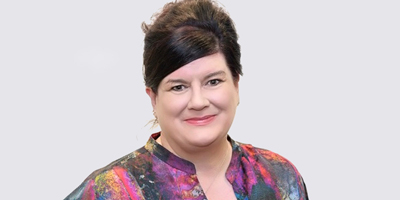 Ms Naomi Johnston
Appointed to the Board in July 2018
Naomi Johnston is currently a Senior Lawyer with the Australian Securities and Investments Commission (ASIC), and has worked as Senior Legal Counsel and in Commercial Litigation for more than 20 years, including holding leadership roles with the National Australia Bank for over a decade. Naomi holds a Bachelor of Laws (LLB) from the University of Western Australia and has completed an Australian Institute of Company Directors (AICD) 'Finance for Directors' course.
She has extensive experience managing disputes across courts nationally as well as dispute resolution schemes, both internally and with external counsel. She has a highly developed risk radar, which enables her to identify and manage all aspects of risk (financial, reputation, media and operational) with a focus on achieving an outcome that aligns with the values and strategic focus of the organisation.
Naomi is Committee Chair of the Community Advisory Committee, and a Director on the Board Quality and Safety Committee, and the Audit and Corporate Risk Management Committee.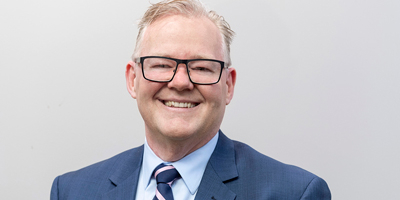 Professor Alan Lilly
Appointed to the Board in July 2019
Alan Lilly is a Registered Psychiatric Nurse and Registered General Nurse with a Graduate Diploma in Health Services Management and Master of Business in Health Administration. He has worked across the health, disability and aged care sectors and has been a Chief Executive in public, not-for-profit and private sector organisations. He is also an Adjunct Professor with Australian Catholic University.
Alan is currently Chief Executive of Jewish Care Victoria and is a member of the Victorian Consultative Council on Obstetric and Paediatric Mortality and Morbidity.
He is a Fellow and Certified Health Executive of the Australasian College of Health Service Management and a Fellow of the Australian Institute of Company Directors. His professional interests are in leadership, operational excellence, governance, care quality and safety and the consumer experience.
Alan is Committee Chair of the Board Quality and Safety Committee and a Director on the People, Culture and Engagement Committee.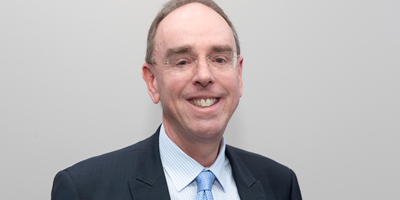 Mr Ken Parsons
Appointed to the Board in July 2019
Ken Parsons is a senior finance executive with more than 30 years' experience in financial leadership and management.
Ken has held the senior executive roles of CFO and company secretary of Clifford Hallam Healthcare, CFO, company secretary, CEO of KH Foods and Executive Director Finance at RMIT University. He also held finance management roles at Goodman Fielder, Bunge Industrial and Monsanto and he commenced his career at Rio Tinto. Ken's recent sector experience covers manufacturing, wholesaling, FMCG, distribution, tertiary education and health service provision across public, private and private equity owned companies and semi-government organisations.
Ken holds a Bachelor of Commerce from Deakin University and is CPA qualified.
Currently, Ken is a non-executive director of Palliative Care South East Limited and he chairs their Finance and Audit Board committee. He is also engaged by KPMG's CFO Advisory group to provide interim senior finance solutions to the corporate sector.
Ken is a Director on the Finance and Information Technology, Audit and Corporate Risk Management and People, Culture and Engagement Committees.
Ms Marianne Walker
Appointed to the Board in July 2022
Marianne is currently the Chief Member Officer at Cbus Super Fund and has held a number of executive roles in government, finance, multinational companies, the utilities sector and banking.
Her breadth of experience ranges from leading large multidisciplinary teams nationally and internationally in the customer, member and people experience arena, to large scale customer-focused IT and service transformation programs.
Marianne translates her executive experience into governance oversight with subject matter expertise in a variety of disciplines including Program Management, Technology, Digital, Data, Change and Transformation, Contact Centres, Cultural Change, Commercial Management, and Large Scale Complex Operational Leadership.
Marianne is dedicated to mentoring women and emerging leaders to achieve their personal potential.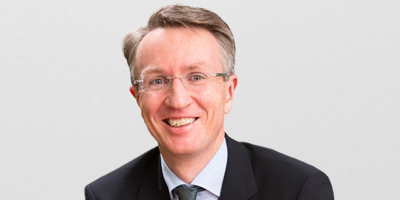 Mr Glen Noonan
Appointed to the Board in July 2022
Glen is the Chief Executive Officer of Diabetes Victoria, having previously been a Board Director and President of the organisation. Diabetes is a cause for which Glen has a great passion; deciding to become involved in this work after his son was diagnosed with type 1 diabetes some years ago.
Diabetes is the fastest-growing chronic condition in Australia and, with 80 Victorians developing diabetes every day, leading Diabetes Victoria's work to reduce the impact of diabetes in the Victorian community and support, empower and campaign for all Victorians who are affected by or at risk of diabetes is a mission that drives him.
Prior to taking up his role as Diabetes Victoria's CEO, Glen was a Senior Partner with PwC where he worked for 33 years, including 24 years as a Partner. He held a range of leadership roles with PwC, including leadership of the Transformation practice, leading market facing industry practices and leadership of major client accounts across multiple sectors. Glen advised clients across Health, Government and Corporate Sectors including in the areas of digital transformation, growth, customer engagement, operations, risk and finance.
Glen has held several Board positions throughout his career, is a Graduate of the Australian Institute of Company Directors and is currently Director and Chair of the Finance, Risk, Audit and IT Committee of the Australian Communities Foundation, a nationally focused community foundation working to create a more just and sustainable Australia.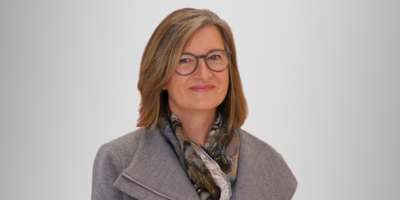 Ms Jane Canaway
Appointed to the Board in July 2023
Commencing as a Registered Nurse and Midwife at The Women's in the 1990s, Jane brings 30 years of experience working in Executive and leadership roles that have involved strategic and operations management in the government, community and health sector.
Since late 2021, Jane has held the role of Chief Operations Officer at DPV Health in Melbourne's north, with accountability for a $70M service profile which includes family violence, mental health, allied health services, disability, aged care, children and family services and clinical services including general practitioners and public dental.
Before this Jane operated in her own business as an independent consultant with her work targeted at service model development, clinical quality and risk management, evaluation, and service improvement. Jane's clients included health and education departments at all levels of government, health services and mental health organisations.
Earlier in her career, Jane held positions with Cohealth as Executive Director Child, Youth, Family, Aged and Programs (Acting) and Executive Director Clinical Services and Quality.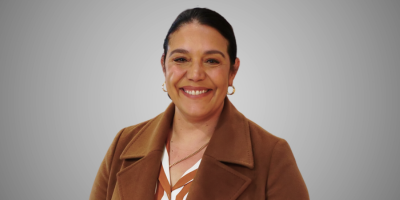 Dr Janine Mohamed
Appointed to the Board in July 2023
Dr Janine Mohamed is a proud Narrunga Kaurna woman from South Australia. Over the past 20 years, Janine has worked in nursing, management, project management, research, workforce and health policy in the Aboriginal and Torres Strait Islander health sector. Many of these years have been spent in the Aboriginal Community Controlled Health sector at state, national and international levels. This includes the Aboriginal Health Council of South Australia (AHCSA), the National Aboriginal Community Controlled Health Organisation (NACCHO) and the Congress of Aboriginal and Torres Strait Islander Nurses and Midwives (CATSINaM), where she was the CEO from 2013-2018.
Janine has been based on Wurundjeri Country in Melbourne since 2019 as the CEO of the Lowitja Institute – Australia's National Institute for Aboriginal and Torres Strait Islander Health Research. She was awarded an Atlantic Fellows for Social Equity Fellowship in 2019 and a Doctorate of Nursing honoris causa by Edith Cowan University in January 2020. In 2021, Janine was awarded a Distinguished Fellowship by The George Institute for Global Health Australia. She is a regular spokesperson on key topics in Aboriginal and Torres Strait Islander Health, such as cultural safety, the social and cultural determinants of health, workforce, and Indigenous data sovereignty.