Cool Topics in Neonatology 2021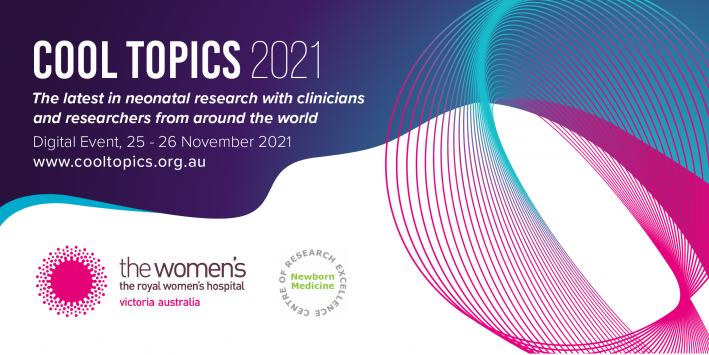 Cool Topics brings you the most exciting and innovative research and advances in neontatal care.
Highlights of this year's virtual event, to be held on November 25-26, include:
Dr Kate Hodgson presenting the results of her randomised trial showing how we can improve our intubation success rates, increase the time available for intubation and ensure stability during the procedure.
A review of the new guidelines regarding managing newborns at the margins of viability. Joining us from Oxford, Professor Dominic Wilkinson will help us understand the ethics of decision-making in this area. Local experts will discuss how the new guidelines will affect practice in our regional and metropolitan centres.
A presentation of ILCOR's new guidelines on cord management and hearing the latest trial results on resuscitation of babies "on the cord".
Professor Peter Dargaville sharing with us the results of the Optimist trial on minimally invasive surfactant therapy and how these should be incorporated into practice.