Centre for Teamwork Excellence in Maternity Emergencies (CTEME)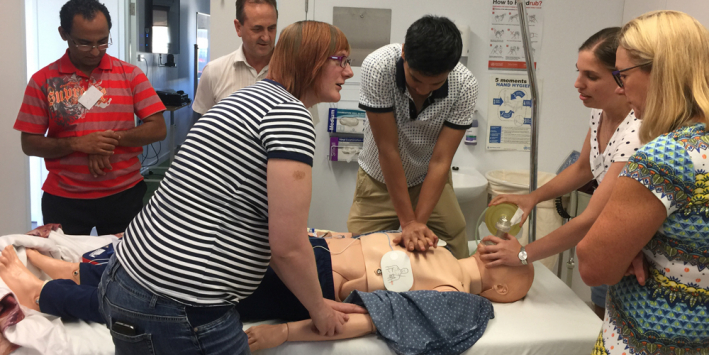 Maternity Emergency Program
Developed for level 2-4 maternity services.
Multidisciplinary maternity emergency training for maternity clinicians.
Meets requirements of the Incentivising Better Patient Safety (IBPS) program (focus area one).
Included in the program:
Multidisciplinary Clinical Simulation Training
Teamwork Resource Management
Clinical Skills Stations
Understanding Escalation Pathways
Improving Quality and Safety Outcomes
Learning modules include:
Postpartum Haemorrhage
Shoulder Dystocia
Breech birth
Cord Prolapse
Maternal Collapse
Pre-eclampsia/Eclampsia
ARM
FSE
Speculum examination
Episiotomy
VE
Other topics are also available.
Flexible learning models are co-designed with services.
Contact the MSEP team for further information and bookings.
---