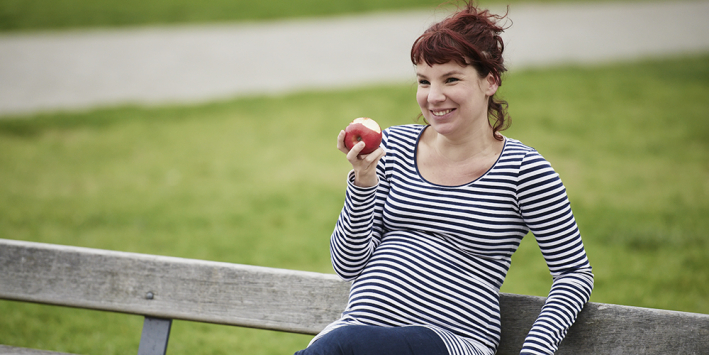 Research projects in the Nutrition and Dietetics Department are concerned with the impact of nutrition on various clinical conditions and its role in their prevention or treatment.
Research studies may include multicentre external studies, multidisciplinary internal studies or studies conducted independently by the Nutrition department.
Research projects
Cancer and malnutrition
Cancer Malnutrition Prevalence Study (2015)
Ingrid Currington (Accredited Practising Dietitian)
This study was part of a statewide prevalence study, initiated by the Victorian Department of Health and Human Services, Cancer Strategy and Development Unit. The study included data from over 2,000 participants across 23 health services providing cancer care in Victoria.
The purpose of the study was to determine the prevalence of malnutrition amongst patients receiving treatment or requiring hospitalisation for gynaecological cancer at the Royal Women's Hospital and to contribute to statewide data to enable identification of areas of local improvement, with a long term goal to reduce cancer malnutrition prevalence and burden in Victorian cancer services.
Participation in the study confirmed that the prevalence of malnutrition amongst gynaecological oncology patients at the Royal Women's Hospital (as measured by a validated nutritional assessment tool) is 47%. For those with ovarian cancer, the malnutrition prevalence rate is even higher at 63%.
Pregnancy
What do pregnant Victorian women and their health care practitioners know about healthy eating during pregnancy? (2016)
Amelia Lee (Accredited Practising Dietitian, PhD Candidate)
The aim of this study was to explore the knowledge of healthy eating guidelines and nutrition education experiences using a mixed methods approach in pregnant women and antenatal care providers. A questionnaire was developed to assess pregnancy nutrition guideline knowledge and semi-structured interviews were used to further explore what nutrition advice had been received or given and how it was applied.
The research found that women and antenatal care providers did not know enough about the healthy eating guidelines for pregnancy and this made it challenging for women to consume diets that would meet their nutritional needs. It also meant that the nutrition advice given by pregnancy care providers was inadequate. The findings highlight the need for targeted nutrition education for pregnant women and their health care practitioners to enhance knowledge and optimise dietary behaviours during pregnancy, thus leading to better health outcomes of mother and her offspring.
Attitudes of Pregnant Women to Regular Gestational Weight Monitoring (Current)
Julia Zinga (Accredited Practising Dietitian)
The aim of this study is to examine the attitudes of pregnant women towards regular weight monitoring in the antenatal period. Weighing during pregnancy is not routinely carried out in antenatal clinics at The Women's, despite the known health risks of excessive gestational weight gain for the mother and infant. Avoidance of regular weight monitoring by clinicians is thought to be partly due to the belief that pregnant women are sensitive about their weight and that an emphasis on weight gain could lead to negative body image, restrictive diets, and associated anxiety. A secondary objective of the study is to investigate the preferences of pregnant women regarding the methods and content of counselling regarding excessive gestational weight gain.
The project will involve the development of a validated questionnaire to be completed by pregnant women who are within their healthy weight range (BMI 20-25), overweight (BMI 25-30) or obese (BMI 30-40). Focus groups will be facilitated to evaluate the survey findings.
What do pregnant women eat and are they meeting the recommended dietary requirements for pregnancy? (Current)
Amelia Lee (Accredited Practising Dietitian)
"Asking Questions about Alcohol (AQUA) in Pregnancy" is a longitudinal cohort study investigating the effects of low to moderate alcohol consumption during pregnancy on child health and development. As part of the study, dietary intake data was collected using a food frequency questionnaire at 14 to 26 weeks gestation. The study was conducted by Murdoch Children's Research Institute and published in 2014
The AQUA study data will be used for a secondary analysis to explore what pregnant women eat and if they meet the recommended dietary requirements for pregnancy. The data will also be explored in relation to other specific sub-categories such as country of birth, maternal BMI, age, income, parity and education.