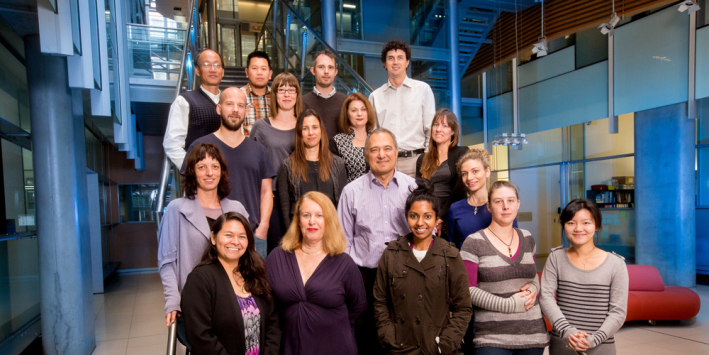 ---
Group/Centre head(s)/directors
Professor Suzanne Garland leads the team of research scientists, epidemiologist, project managers and clinical research nurses, whilst Associate Professor Sepehr Tabrizi is the senior scientist leading the laboratory team.
---
Researchers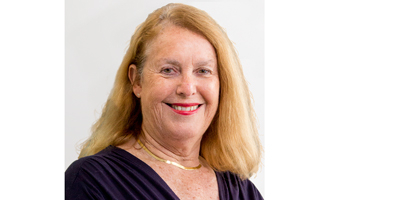 Professor Suzanne Garland MBBS MD FRCPA FRANZCOG Ad Eundem FAChSHM) obtained her Bachelor of Medicine at the University of Melbourne in 1971, and subsequently worked as a Research Fellow at Harvard University. She commenced as Director of Clinical Microbiology and Infectious Diseases at the Royal Women's Hospital in 1984. She is a regular advisor to the World Health Organisation on sexual and reproductive health infections, cervical cancer and human papillomavirus (HPV). Her laboratory is a Western Pacific WHO reference laboratory for HPV for the HPV Labnet. Professor Garland has been a chief investigator for phase 3, clinical HPV vaccine trials for both the bivalent and quadrivalent vaccines and is currently measuring vaccine effectiveness post the vaccine rollout in Australia. Professor Garland was integral to the set up of the New Society Asia Oceania Research Organisation on Genital Infections and Neoplasia (AOGIN). She is the Inaugural and Past President of this Society and ongoing Board Advisor. She currently is the Clinical Director of Microbiology and Infectious Diseases at The Royal Women's Hospital and Senior Consultant in Microbiology at The Royal Children's Hospital. Professor Suzanne Garland has published extensively in more than 550 peer-reviewed journals, and over 30 Chapter Books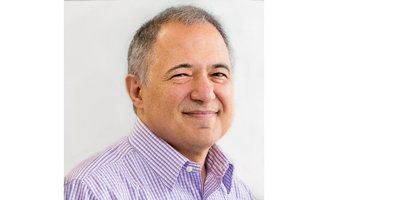 Associate Professor Sepehr Tabrizi received his PhD from the University of Melbourne in 1990 and has worked in the field of HPV research for over 20 years. He is a molecular microbiologist with a strong focus on the using molecular tools for better understanding disease transmission and epidemiology of sexually transmitted infections (STIs) as well as clinical translation of research findings which has led to improvements in the diagnosis, management and prevention of STIs. He is a fellow of the Faculty of Science, The Royal College of Pathologists of Australasia; FFSc (RCPA) and the Australian Society for Microbiology (FASM).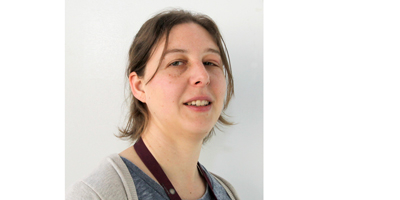 Dr Alyssa Cornall is a molecular biologist with seven years postdoctoral research experience, specialising in molecular virology (HIV, HPV). She completed her PhD at the Burnet Institute, Melbourne, on molecular interactions during HIV infection, followed by a short postdoctoral position at the Infectious Diseases Unit at the Alfred Hospital, Melbourne. She is currently developing and accessing biomarkers to accurately stratifying HPV positive patients into high- and low-risk for more effective clinical monitoring and management.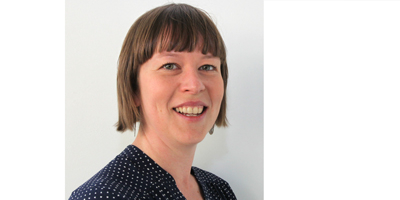 Dr Dorothy Machalek is an early career infectious disease and cancer epidemiologist. Dr Machalek acquired a MPH in 2013 and PhD in 2014 from the University of New South Wales. Her research interests include the epidemiology of sexually transmitted infections (STIs) and HPV related cancers and primary and secondary prevention, and methodology in epidemiological studies. Dr Machalek is currently the Program Manager for the Commonwealth Government funded National Human Papillomavirus Genotype Surveillance Program - the first study of its kind in the world that aims to establish ongoing surveillance of circulating HPV genotypes and vaccine effectiveness in Australia. This is a large multi-centre program involving the collection of specimens for HPV genotyping in key populations, at diverse sites and services across Australia. The program aims to inform on repeatable and sustainable strategies for ongoing HPV genotype surveillance in the Australian general population.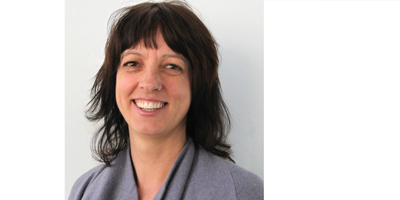 Dr Jennifer Danielewski Jennifer Danielewski is a molecular biologist who completed a PhD in 2000 on the genetics of pre-eclampsia at the RWH Department of Perinatal Medicine and the Department of Genetics at Latrobe University. She has worked in a diverse range of research areas including conservation genetics, QTL mapping and selective breeding programs for the agricultural sector and mapping complex human disease traits. In 2007, she returned to the RWH and has been involved with a range of research projects relating to sexually transmitted viral and bacterial infections primarily, human papillomavirus (HPV) and its association with cancer and other benign lesions, Neisseria gonorrhoea, Chlamydia trachomatis and Mycoplasma genitalium. More recently her research focus is on the application genomics to investigate transmission dynamics, geographical spread and prevalence of specific strains, and antibiotic resistance mechanisms.
Additional Research Staff
Mr Samuel Phillips is a Medical Scientist working on the "HPV Vaccine Impact in the Australian Indigenous Population (VIP-I)" Study, "The Australian cervical cancer typing study ACCTS", the "Young Female HPV initiative study YFHI" and the "The study of the prevention of anal cancer (SPANC)", all of these studies are looking at HPV within different populations. He also just finished working on a clinical trial out of America looking at the effectiveness of the new antibiotic "Solithromycin", which looked at the clearance rates of Neisseria gonorrhoeae, Chlamydia trachomatis, and Mycoplasma genitalium. Other projects include "the Australian Chlamydia treatment study (ACTS)", "Chlamydia organism load and genovar among men who have sex with men with repeat rectal chlamydial infections (REARS)" and High chlamydia treatment failure rates in men who have sex with men (REACT)" looking at the re-infection rates of Chlamydia trachomatis within different populations.
Dr Monica Molano is a molecular biologist who received her PhD from the Vrije Universiteit Hospital in Amsterdam, Holland on 2002. She is a former head of the Biology Cancer Research Group at the National Cancer Institute in Bogota, Colombia. Monica is currently working as a Medical Scientist in our Department in projects related with biomarkers associated with detection and progression of anal and cervical lesions, with special interest in telomerase activity, HPV and host methylation markers (CADM1, MAL, FAM 19A4,TERT and EPB41L3). She is also working on the development of molecular assays for DNA methylation analysis, HPV and C. trachomatis variants' identification.
Dr Asvini Subasinghe is an early career epidemiologist. She has been involved in public health research related to non-communicable diseases and dietary patterns in the setting of disadvantage since 2011. She completed her PhD at Monash University in 2015 on the relationship between malnutrition and hypertension in a rural South Indian population. Her research interests include the epidemiology of non-communicable diseases and, recently, sexually transmitted infections and sexual abuse. She is currently the Project Manager for the Young Female Health Initiative (YFHI) and related studies at the Royal Women's Hospital. YFHI is one of the first comprehensive prospective studies of health in which females aged 16 to 25 years, living in Victoria, are recruited via Facebook. Dr Subasinghe is also involved in sexual health research projects in Indigenous communities and in Sri Lanka.
Dr Gerald Murray is a molecular microbiologist who has worked in diverse areas of bacteriology including the study of membrane biology, analysis of virulence factors, vaccine development and transcriptomics. His current focus is on sexually transmitted bacterial infections and the human microbiome, with specific interests in antibiotic resistance in Mycoplasma genitalium and microbiome changes during bacterial vaginosis.
Hannah Schilling is a Research Assistant working on the National HPV Monitoring Program, alongside Dr Dorothy Machalek, and is responsible for the day-to-day management of the program, including clinic liaison and recruitment assistance, study materials, database management, and general administrative support. Hannah is a recent graduate of the Postgraduate Diploma in Reproductive Sciences program at Monash University. She has an interest in public health, in particular sexual and reproductive health, and has previously worked in tobacco control, healthy weight, physical activity promotion, and most recently medical genetics.
Erica Plummer is a Research Assistant with bioinformatics experience. Her role involves the analysis of next generation sequencing data to investigate the human microbiota.
Jenny Su is a Research Assistant working in the area of antibiotic resistance study in Mycoplasma genitalium, clinical Study for SpeeDx ResistancePlus™ MG kit, and the Mycoplasma genitalium in men who have sex with men study (MnM Study).
CWID team diagnostic staff in molecular microbiology
Ms Anna-Maria Costa (Senior Medical Scientist, Grade 3)
Mr Shujun Chen (Medical Scientist)
Mr Paul Mai (Medical Scientist)
Mr Huy Tran (Medical Scientist)
Matthew O'Neill
Hanna Baroudi
Gregory Waller (Medical Scientist)
Marjorie Mateo (Medical Scientist)
Marin Poljak
Stephanie Atchison
PhD Students
Dr Gould, Royal Women's Hospital
Emma Callegari, University of Melbourne (Safe-D Sub Study A)
Marjan Tabesh, University of Melbourne (Safe-D Sub Study B)