Co-Director
Professor Martha Hickey
BA(HONS), MSc, MBChB, FRCOG, FRANZCOG, MD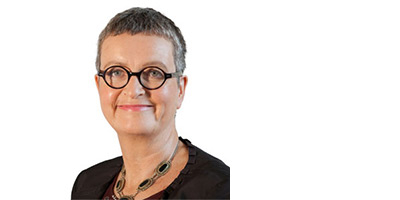 Professor Martha Hickey is Professor of Obstetrics and Gynaecology at the University of Melbourne and Adjunct Professor of Obstetrics, Gynaecology and Reproductive Sciences at Yale University, Connecticut. The first female Professor of Obstetrics in Australia, Professor Hickey is in active clinical practice with research expertise in menstrual disorders and menopause.
Professor Hickey is a consultant gynaecologist at the Women's and active in research in reproductive endocrinology in the areas of abnormal uterine bleeding, menopause. Polycystic Ovary Syndrome (PCOS), and teenage pregnancy.
She was instrumental in the establishment of the Menopause Symptoms After Cancer (MSAC) Clinic at the Women's. She is director of the clinic which cares women with menopausal symptoms and a history of cancer. The clinic is the only one of its kind in Victoria where menopause, mental health and cancer are treated together.
Co-Director
Professor Eva Dimitriadis
BSc, PhD
Professor Eva Dimitriadis is a Professor in Reproductive Biology at the Department of Obstetrics and Gynaecology, University of Melbourne. She has been a National Health and Medical Research Council Senior Research Fellow since 2017 and is also a Fellow for the Society of Reproductive Biology. Professor Dimitriadis specialises in infertility and pregnancy disorders associated with placental insufficiency and endometrial cancer, with a focus on endometrial receptivity, establishment of pregnancy embryo-endometrial communication and trophoblast-endometrial interactions, and cell adhesion and invasion. Other notable projects include reproducibility of three-dimensional ultrasound of the junctional zone in myometrial pathology and their correlation with pregnancy rates (Monash IVF), Finding the right treatment for repeated implantation failure (Rebecca Cooper Medical Research Foundation), and Facilitating endometrial receptivity to improve pregnancy outcomes and Mechanistic and Translational studies in female reproductive health (NHMRC Grants).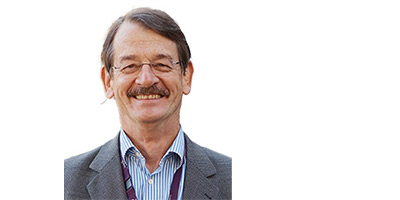 Deputy Director
Professor Peter Rogers
PhD, BSc
Professor Peter Rogers is the Director of Research at the Women's, the Deputy Director of the Women's Gynaecology Research Centre, and the Professor of Women's Health Research in the Department of Obstetrics and Gynaecology at University of Melbourne. His laboratories are situated in the research precinct of the Royal Women's Hospital and his group has research interests spanning basic reproductive biology through to gynaecological problems. Current areas of interest include common women's health disorders such as heavy menstrual bleeding, uterine fibroids, endometriosis, pelvic pain and uterine aspects of infertility. Prof Peter Rogers leads the Royal Women's and Mercy Hospitals Endometriosis research team project "Improving diagnosis and treatment of endometriosis" which is funded by the Medical Research Future Fund (MRFF).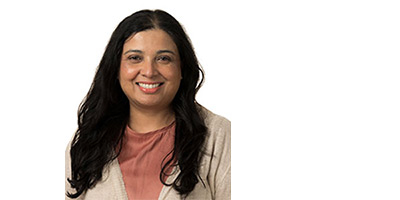 Associate Professor
Yasmin Jayasinghe
FRANZCOG, PhD
Associate Professor Yasmin Jayasinghe is a Winter Glover Cancer Research Fellow. She completed a Paediatric Gynaecology Fellowship in 2004, then spent two years in the US where she developed guidance on breast disorders in children. Her PhD on cervical cancers in young women, called for HPV vaccination in forensic protocols, implemented in 2015. She Chairs the Fertility Preservation Taskforce in Victoria and the ANZ Paediatric Oncofertility Consortium. a collaboration of clinician-scientists and consumers across the paediatric and adult sectors, translating evidence into practice for children with cancer. She is a recipient of the Strategic Grant for Outstanding Women (2019), a finalist in the Vic Health awards (public health and academia) for transforming fertility care in children with cancer (2019) and was a finalist in the Telstra Women's Business Awards (2020).
Research Fellows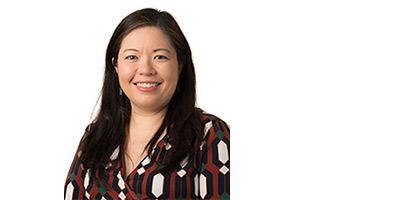 Dr Michelle Peate
PhD
Dr Michelle Peate is the Program Leader for the Psychosocial Health and Wellbeing Research (emPoWeR) Unit based at the Department of Obstetrics and Gynaecology, University of Melbourne. In her current role she is overseeing a number of research projects in psychology, cancer and reproductive health.
Her main goals involve the development of resources for people who need them, and their evaluation through prospective, multi-centre psycho-oncology studies. Her research portfolio has involved the development and implementation of a number of patient resources, including a fertility-related decision aid for young women with early breast cancer (now available from the Breast Cancer Network Australia) and a booklet on breast cancer and early menopause (available from the National Breast and Ovarian Cancer Centre). Her work in this area is both nationally and internationally recognised - resulting in a number of awards, including a 2011 NSW Young Tall Poppy Award from the Australian Institute for Policy in Science, international invited presentations, and roles on clinical practice guideline committees.
Dr Peate has also been involved in pioneering the development and implementation of Standard Operating Procedures in Psycho-oncology. These documents provide a gold standard for all stages of research from concept development though to closeout. She has been involved at all stages of the research projects and has developed an excellent understanding of research governance. Having worked on both sides of the fence has given Dr Peate a 'whole' view of research and it's processes. Current projects include the development of fertility decision aids for young women with early breast cancer and endometrial cancer, for parents of children with cancer, and for women considering elective eggs freezing. She is also developing an online fertility 'calculator' for young women with breast cancer and a platform to manage common symptoms (e.g. menopause) following cancer. Dr Peate also has interests in the unmet needs of women with endometriosis and adolescents who experience heavy menstrual bleeding and pelvic pain, and in reproductive decision-making amongst the general population and fertility treatment setting.

You can follow her on twitter @DrPeate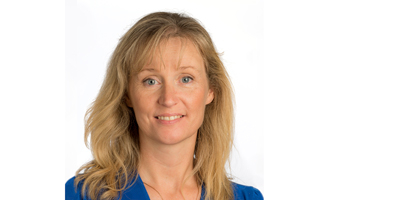 Dr Jacqueline Donoghue
PhD
Dr Jacqueline Donoghue is a University of Melbourne Research Fellow in the Gynaecology Research Centre at the Women's. She is also a Research Fellow at RMIT University and holds an adjunct position at Monash University. Dr Donoghue was awarded her PhD in 2009 from the Department of Obstetrics and Gynaecology, Monash University where she studied lymph-angiogenesis in normal endometrium and endometrial cancer. During her first postdoctoral position, she studied oncogenic signalling, mechanisms of drug resistance and therapeutic development in adult and paediatric brain cancer at the Hudson Institute of Medical Research, Monash University. Her current research activities focus on the molecular stratification of endometrial cancer for clinical prognosis through the development of decision aids using a unique collection of genetic data. Dr Donoghue also investigates the use of synchrotron microbeam radiotherapy for the treatment of cancer with an emphasis on normal tissue response for the preservation of function.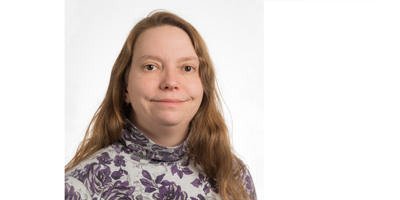 Dr Jennifer Marino
PhD
Dr Jennifer Marino is a reproductive epidemiologist who conducts both population-based and clinical research in women's and adolescent health, with particular emphasis on sexuality and reproductive health. She uses longitudinal cohorts to answer questions about the development of risk-taking behaviour over the lifespan.
Her clinical work focuses mainly on cancer survivorship - she is the team epidemiologist for the Royal Women's Hospital interdisciplinary specialty Menopause Symptoms after Cancer clinic, where she conducts observational and intervention studies.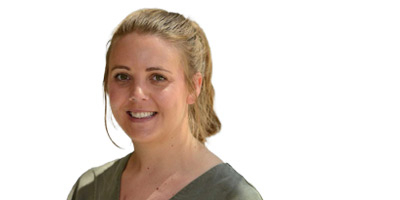 Dr Sarah Lensen
PhD
Dr Sarah Lensen is a NHMRC of Research Fellow in the Department of Obstetrics and Gynaecology, at the University of Melbourne. She has a background and interest in women's health, particularly infertility and IVF.
Dr Lensen is particularly interested in improving evidence-based healthcare of women. She has been involved in a number of large clinical trials evaluating infertility treatment options, including intrauterine insemination and endometrial scratching for IVF. Dr Lensen is an editor for the Cochrane Gynaecology and Fertility Group, and has published many systematic reviews and meta-analyses.
Dr Lensen also has a keen interest in clinical trial and research methodology. She was involved in an international process to establish a core outcome set for infertility trials, and a process to develop key priorities for research.
Her current research aims to understand why unproven treatments options are used in reproductive medicine, and to develop evidence-based resources to assist decision making.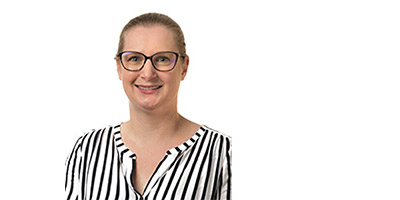 Dr Ellen Menkhorst
PhD
Dr Ellen Menkhorst is a Research Fellow in Reproductive Biology in the Embryo Implantation Laboratory which is part of the Gynecology Research Centre at the Royal Women's Hospital. Ellen's research aims to improve pregnancy outcomes for women by uncovering the early-pregnancy placental defect which underlies pregnancy diseases including preeclampsia, fetal growth restriction and stillbirth. This will enable the development of early pregnancy biomarkers for subsequent disease and new drug treatments to prevent disease progression or even onset.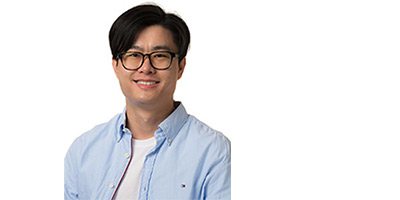 Dr Wei Zhou
PhD
Dr Wei Zhou is a Research Fellow in Reproductive Biology in the Department of Obstetrics and Gynaecology at the University of Melbourne. He finished his PhD at the University of Newcastle in 2019 focusing on male infertility. Since joining the Dimitriadis group in Feb 2019, he changed his research focus to endometrial receptivity. In particular, his project aims to investigate how microRNA dysregulation in the endometrium affects endometrial receptivity and changes the microenvironment that the blastocysts are bathed.
Research Fellow
Dr Mridula Bandyopadhyay
Project Officer
Dr Megan Cock
Clinical Research Fellows
Dr Charlotte Reddington
Dr Vanessa Ross
Dr Samantha Mooney
Research Collaborators
Dr Sarah Holdsworth-Carson, Epworth Hospital
Dr Louie Ye, The Royal Women's Hospital
Dr David Wrede, The Royal Women's Hospital
A/Prof Orla McNally, The Royal Women's Hospital
Dr Antonia Jones, The Royal Women's Hospital
Prof John Wark, The Royal Melbourne Hospital
Dr Sarah Price, The Royal Melbourne Hospital
Dr Annabelle Brennan, The Royal Women's Hospital
A/Prof Martin Healey, The Royal Women's Hospital
Prof Stephen Fox, Peter MacCallum Cancer Centre
A/Prof Alison Trainer, Peter MacCallum Cancer Centre
A/Prof Jane Girling, Otago University
A/Prof Berin Boughton, Murdoch University
Dr Joel Castro Kraftchenko, South Australian Health and Medical Research Institute (SAHMRI)
Laboratory Research Staff
Dr Lanie Santos
Leonie Cann
Georgie Prewer
Research Staff
Brooke Backman
Fatima Figueiredo
Shona Darby
Dr Michael Assis
Michal Zelcer
Graduate Research Students
Dr Genia Rozen, PhD Scholar
Jessica Chung, PhD Scholar
Kelli Sorby, PhD Scholar
Mohammad Habash, PhD Scholar
Sherine Sandhu, PhD Scholar
Zobaida Edib, PhD Scholar
Lucy Caughey, PhD Scholar
Giannis Misiakos, PhD Scholar
Shiva Pourali Roudbaneh, PhD Scholar
Quynh-Nhu Nguyen, PhD Scholar
Keryn Harlow, PhD Scholar
Alice Mitchell PhD Scholar